July 5: To the Beach
July 5, 2018
Now that we've marched in the parade, watched the fireworks, and pretty much exhausted our wardrobe of red, white, and blue outfits (and exhausted ourselves), there's nothing better to do in this languorous heat than to head to the beach. Grab the sunshine while you can; cooler, cloudier weather is headed our way this weekend. Not that there's anything wrong with that—there are literally hundreds of events on the Island over the next several days that are actually pleasant to do in lower humidity.
Choose from more than a dozen art openings (including the festive Arts District Stroll in Oak Bluffs), at least four or five different choices for live music every night this week; a film line-up that includes something for everyone; 50 or so nature talks and tours; and oh, about 60 classes in everything from stand up paddle boarding to ocean swimming.
One way or the other we always seem to wind up back in the water.
Friday, July 6 | Vintage Favorites
The Antiques/Vintage Show & Sale is going on from 9 a.m. to 3 p.m. at the Grange Hall in West Tisbury today. If you're up-Island, you could take a guided tour of Polly Hill Arboretum at 10 a.m. One of our favorite Friday afternoon destinations is Bad Martha's Brewery, where live music (Luke Gabordi and Mike Wheeler this week) starts on the patio at 3 p.m. But we might also head over to Vineyard Haven, where First Friday is going on starting at 4 p.m. Meet artists and designers and grab refreshments too.
If you're up for an adventure with the kids, pop over to Chappy for Great Goldfish Day at Mytoi gardens and help release the goldfish in Mytoi pond. The event starts at 4 p.m. Get back in time to catch the MV Sharks play the North Shore Navigators at the Shark Tank at 6 p.m.
Tonight we're looking forward to a favorite summer tradition— A Magical Evening with Livingston Taylor at the Old Whaling Church (7:45 p.m.).
Saturday, July 7 | Live from Cottage City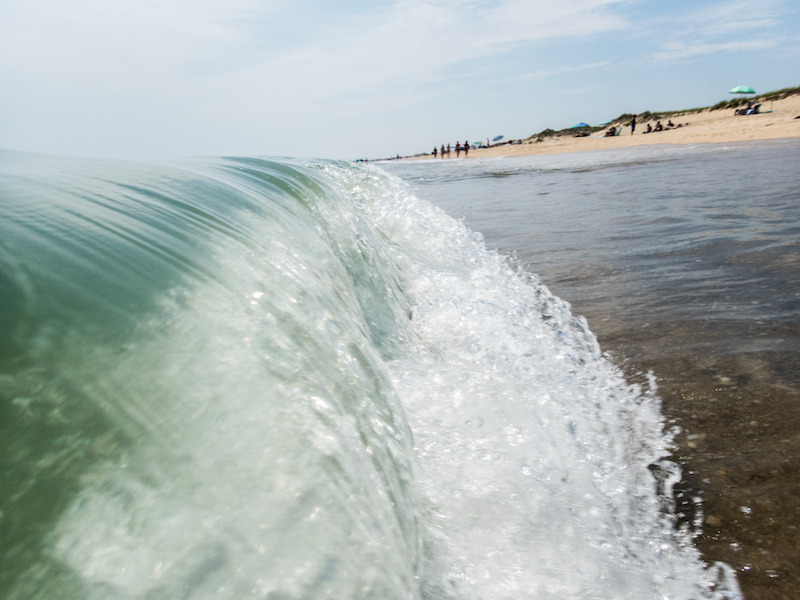 We're all about Oak Bluffs today, starting with the annual Tabernacle Flea Market (9 a.m. to 1 p.m.). This morning, we might eat breakfast at Biscuits and then head in to the Campground to poke around the flea market.
After a dip in the Inkwell, we'll head back over to Dukes County Avenue for the Arts District Stroll at 4 p.m. On the way over, we'll stop in at the Oak Bluffs Library. We're big fans of illustrator Jack Ryan, whose new exhibit of drawings goes on display today at the library, with a reception beginning at 4 p.m. Once we get to the Stroll, we can pop into the Alison Shaw Gallery for an opening exhibit of her new photographs.
Johnny Hoy and the Bluefish are live at the Ritz tonight at 10 p.m. and the Cardboard Box (try the fried calamari) is open late if you need a nibble.
Sunday, July 8 | All's Fair
For a fascinating start to the day, take a seat in Union Chapel at 9:45 a.m. to hear Rev. Dr. Eboni Marshall Turman, PhD, Yale Divinity School, deliver the Sunday sermon. Dr. Turman's passion and research centers on black and womanist theology.
Tonight you can check out the Tisbury Street Fair from 6:30 p.m. to 9:30 p.m. If you're a Marvel superhero fan, know that Ant Man and the Wasp plays at the Capawock at 5 p.m and 8 p.m. Or you can catch the romantic comedy, Keep the Change, playing at the Hebrew Center tonight at 7:30 p.m. as part of the Summer Film Institute.
Or you could go for a peaceful drive to the Granary Gallery in West Tisbury and see the new work from three distinguished Island artists: Cindy Kane, Kenneth Vincent, and David Wallis. An opening reception is from 5 p.m. to 7 p.m.
Want to receive Island Time by email? Sign up for our twice-weekly newsletter and find out what's happening on Martha's Vineyard.
events
things to do
this week