July 2: Let the Games Begin
July 2, 2018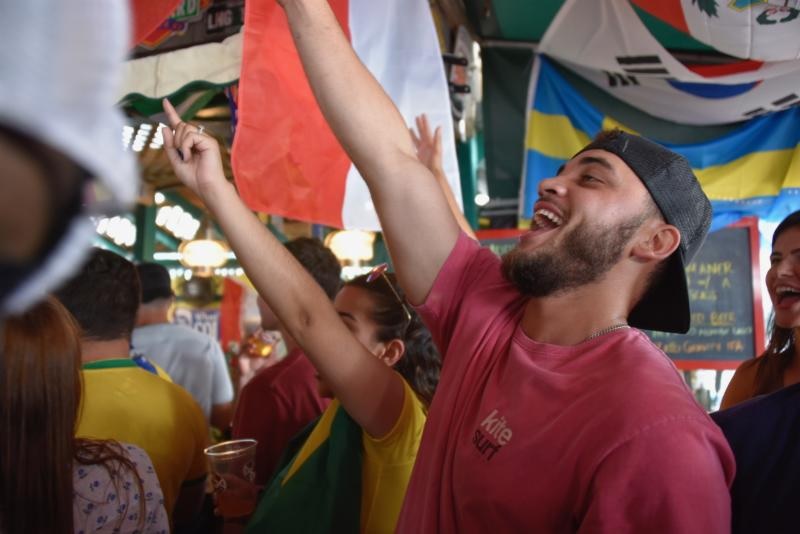 The 4th of July falls smack dab in the middle of the week this year, which means we have an excuse for celebrating all week long. You'll find us at the farmers' and flea markets, on the beaches, and at all of our usual stomping grounds but we're also taking full advantage of the activities, events, music and screenings happening on the Island. Here are five events you'll want to check out this week. Happy 4th of July!
1 MV Sharks vs. Bristol Blues. Monday, July 2, 7 p.m., Shark Tank.

Take me out to the ball game! The MV Sharks play the Bristol Blues tonight at the Shark Tank. Would you rather play than watch? Stop by the drop-in clinic every Monday with current Sharks players and coaches to practice your skills on the field.
2
Live Music: Mike Martin. Tuesday, July 3, 2 p.m. to 5 p.m., Bad Martha Farmer's Brewery.
There's nothing like grabbing a local beer and sitting among the flowers in the garden at Bad Martha's Brewery. Whether you choose to play a round of corn-hole or simply sit and chat with friends around a table, you can do it while enjoying reggae tunes from Mike Martin for a chill pre-4th afternoon.
3 Comedy Lounge MV Grand Opening. Tuesday, July 3, 8 p.m. to 11 p.m., The Barn Bowl & Bistro.
Three comedians walk into the Barn… for an evening at the Comedy Lounge! Late Night with Craig Ferguson's Dan Boulger, Last Comic Standing's Dan Crohn and host Greg Marino of World Gone Crazy will be serving up the laughs at the season's Grand Opening of the Barn Bowl & Bistro's upstairs Comedy Lounge.

4 4th of July Extravaganza. Thursday, July 4, 10 p.m. to 1 a.m., The Seafood Shanty.
It's no secret that the best place to spend the 4th is near Edgartown Harbor, which is why we've got our eyes on an evening at the Shanty. Come for dinner and drinks, but stay for a prime spot to watch the fireworks followed by a 4th of July celebration with DJ AP.
 5 Outdoor Screening: Jaws.Thursday, July 5, 8 p.m. to 10 p.m., Owen Park Beach.
No matter how many times you've seen this classic, we can guarantee that the best place to escape to Amity Island is on Martha's Vineyard… and on the water, if you're brave enough! Grab a paddleboard or kayak provided by Island Spirit Kayak (or opt for a sandy spot on the beach) and settle in for a true Jaws experience.
ISLAND TIME is a free events newsletter brought to you by the Vineyard Gazette. To receive the email every Monday and Thursday each week click here.
4th of July
Island Time 2
World Cup