Stroll This Way: Touring Vineyard Art Galleries
July 1, 2018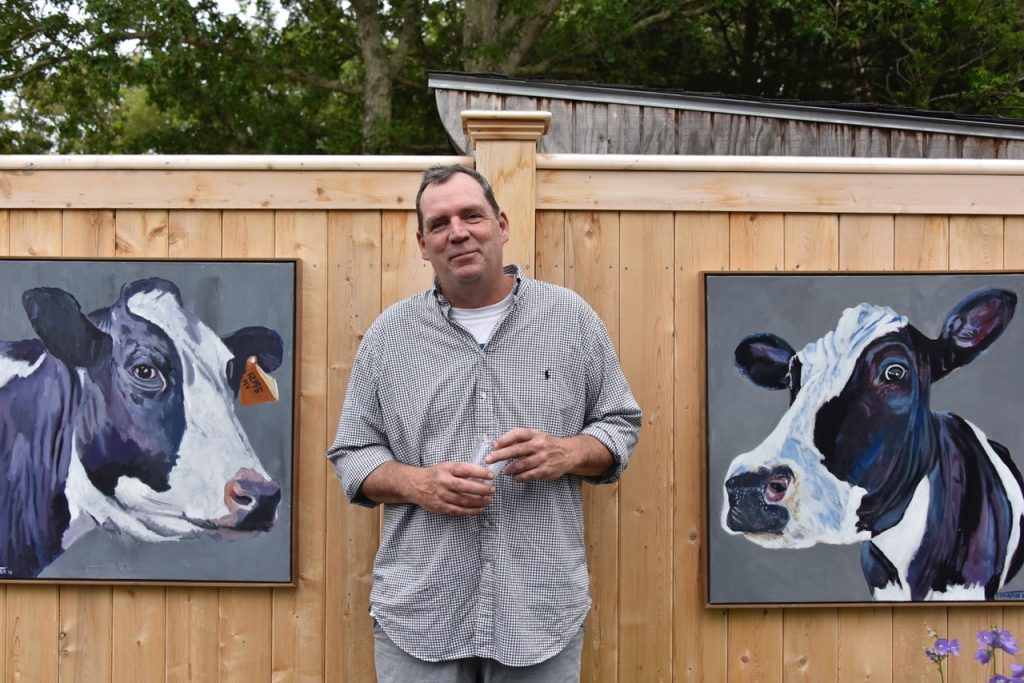 Nearly every weekend night on the Vineyard, you'll find the doors to Island art galleries open wide, often with a reception for a new show in full swing. Everyone is welcome to stop in; taking an art stroll after the beach and before dinner or a show is a summer Island tradition.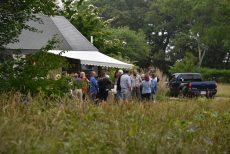 An explosion of openings in the last few weeks got the season off to a great start. (Click on our two slide shows here and here to get in the mood for a stroll.) And this Saturday (July 7) is the festive Oak Bluffs Arts District Stroll, with food, drink, live music, and lots of fantastic art, photography, apparel, ceramics, jewelry and more. Participating galleries and artists include the Alison Shaw Gallery, ART Gallery, gallery Josephine, Periwinkle Studio, Lucinda Sheldon Enamels, Limber Studio, and various sidewalk artisans. The event goes from 4 pm to 7 pm on Dukes County Avenue.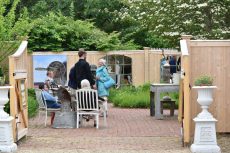 For an up-Island experience, head up to the Granary Gallery in West Tisbury Sunday night from 5 pm to 7 pm for the opening reception for artists David Wallis, Ken Vincent, and Cindy Kane. In Edgartown, the Old Sculpin Gallery is showcasing the sixth annual Plein Air Exhibit & Reception from 5 pm to 7 pm on Sunday.
Or take your pick from more than a dozen art events this weekend.
Photos of the Granary Gallery (top and right) and Kara Taylor Gallery (middle) by Jeanna Shepard for the Vineyard Gazette.
art
art galleries
art gallery
artists