Need a Quick Bite? Oak Bluffs Has it Going On, We Promise
June 24, 2018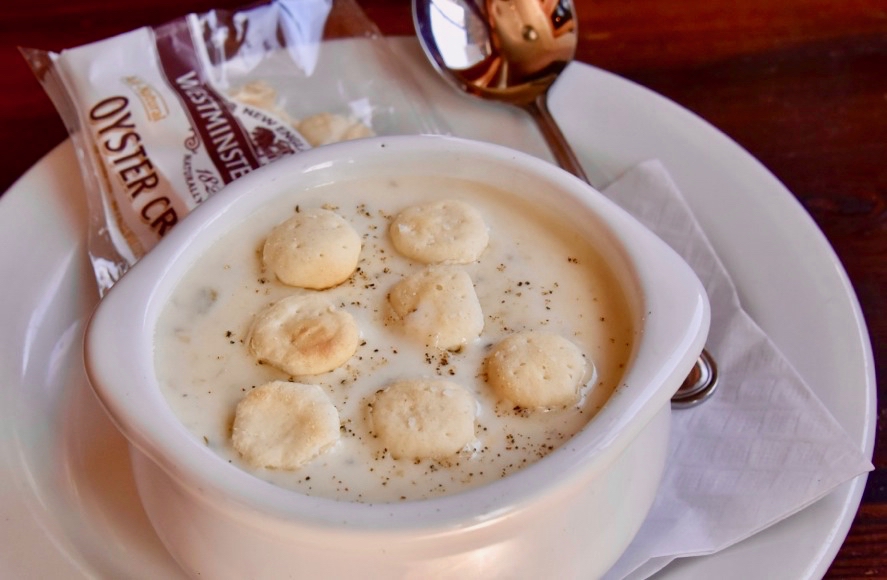 After the beach, you just want an ice cream cone or a slice of pizza. Or maybe a cup of chowder or some friend clams. Something salty or something sweet. Whatever you're craving, once high summer hits (now!) and Circuit Avenue is hopping, you can find just about anything you're looking for in Oak Bluffs.
Here are some of our favorite sources:
BISCUITS
Biscuits restaurant, 26 Lake Ave.
Pick: Biscuits, Cod Cakes Benedict
BBQ
Sea Smoke Barbecue, 7 Oakland Ave.
Try: ½ Chicken
CANDY
Good Ship Lollipop, 61 Circuit Avenue
Try: handmade chocolates
CHOWDER
Martha's Vineyard Chowder Co., 9 Oak Bluffs Ave.
Also try: Local Oysters
CRAFT BEER and BURGERS
Offshore Ale, 30 Kennebec Ave.
Also try: Wood-fired Pizza
DONUTS
Back Door Donuts, 5 Post Office Square (back door), 7 p.m. to 1 a.m.
Try: Apple Fritters
FRIED CLAMS
Giordano's (aka Gios), 18 Lake Ave.
Also try: Pizza by the slice
FUDGE
Murdicks, 5 Circuit Ave.
Pick: Double Chocolate
ICE CREAM
Ben and Bill's Chocolate Emporium, 20A Circuit Ave.
Try: Mocha Chip 
PIZZA
Barn, Bowl & Bistro, 13 Uncas Avenue
Try: The Jonesy
TACOS
Sharky's Cantina, 31 Circuit Avenue
Try: Super Tacos Plate
 Photo: Chowder at M.V. Chowder House; photo by Jeanna Shepard
food
Oak Bluffs
quick meals
restaurants