The Week Ahead: Friday, June 15 through Thursday, June 21, 2018
June 15, 2018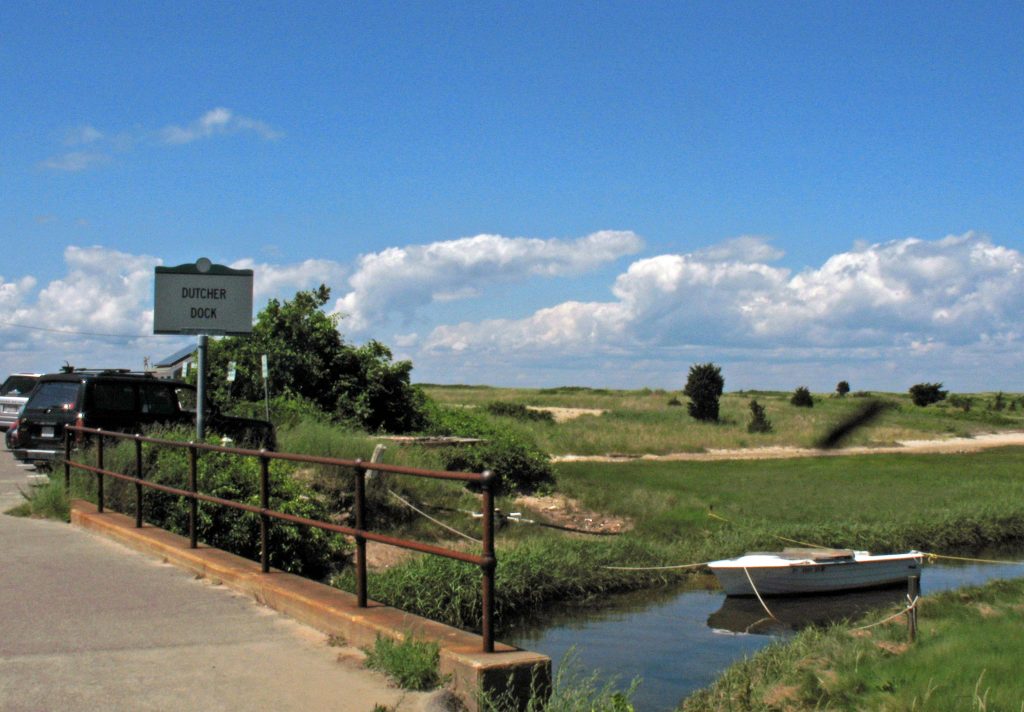 In what seems like the time it takes to flip a switch, the Island and all those aboard find themselves in the midst of Summer.  The weather has warmed to a suitable seasonal temperature and the calendar, weekend and otherwise, is just crammed with events to fill the time between the hard work of vacationing – on the beach, in a hammock or strolling Island streets. Picking among the many activities featured for the Week Ahead becomes a real challenge.  So this week in the interest of imposing some order on this happy chaos, the Week Ahead has tasked itself with gathering of activities most identifiable with the Vineyard seascape and landscape. As a result there's lots going on, both on farms and on the sea. Whichever you choose, we're sure you'll enjoy the Week Ahead!
Friday, June 15
Live Music: Johnny Hoy and the Bluefish
Start the Week Ahead at Port Hunter in Edgartown where one of the Island's best known and loved bands rock into the weekend.
Saturday, June 16
Tisbury Family Shellfishing Day
The Tisbury Shellfish Department sponsors its third annual Family Shellfish Day where participants learn how to rake quahogs, how to distinguish between little necks, cherrystones and chowders and how to shuck a clam.  No shellfishing license needed but you will need to pre-register.
Sunday, June 17  – Happy Father's Day!
Because it's Father's Day, we thought we'd throw in an extra event for Dad
Car-B-Q Classic
Procession of classic cars from Bend in the Road Beach through Edgartown at 10 a.m. Followed by a classic car show on the lawn of the Harbor View Hotel.
Father's Day BBQ & Bluegrass
Treat Dad to something different this year – BBQ & Bluegrass on the farm. Pick up your feet to the sounds of the Pickpocket Allstars and nosh on a farm to table spread at the Farm Institute
Monday, June 18
Farm Tour with Meadow Hayride
Explore The FARM with a guided tour. Tour includes thirty minute walk around fields and barns followed by a hayride to see the Katama plains–and their ruminant inhabitants.
Tuesday, June 19
Oysters Every Way – Boat to Kitchen Learning
Begin the day on board a working oyster boat off the coast of Martha's Vineyard then head to the kitchen  where you'll earn to shuck, participate in an interactive hands-on cooking class before topping the night off by popping Champagne with our oyster dinner.
Wednesday, June 20
Vineyard Ghost Walking Tours
Delve into Edgartown's storied whaling port past, hear spooky stories, learn about Island history and tour many landmarks. No reservations needed.
Thursday, June 21
Oyster & Aquaculture Tours
Meet at the dock of Pirate Adventures Martha's Vineyard for a sail, instruction and a visit to an oyster nursery to see the harvest process in action. Adventure ends with a tasting and shucking demo and a sunset sail around the Oak Bluffs harbor.
blog
events
The Week Ahead