The Week Ahead: Friday, June 8 through Thursday, June 14, 2018
June 8, 2018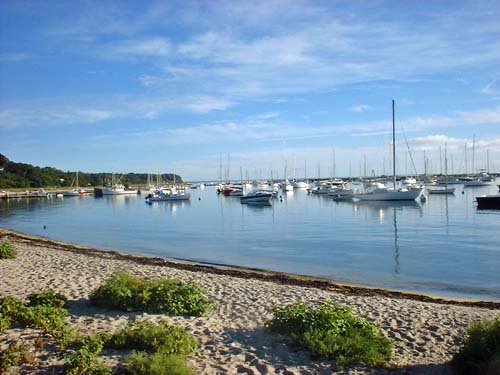 Although one of this week's (and summer's) most iconic events, Taste of the Vineyard, is already, but not surprisingly, sold out, The Week Ahead still offers up lots of great ways to enjoy the Island in the days ahead.  In addition to the events listed below, the week also brings with it the return of many events that will be with us throughout the summer.  Among these are the much loved West Tisbury Farmers' Market and Vineyard Artisans Summer Festival, both in West Tisbury.  In Oak Bluffs the  Oak Bluffs Open Market begins  while in Edgartown the Felix Neck Wildlife Sanctuary provides lots of ways to enjoy the Island's Sengekontacket Pond and surrounding conservation lands.  Or, drop in at many of the Island's watering holes for live music almost any day of the week.  Whether your preference is for the many ongoing events throughout the Island or one-night gigs at Island's pubs, cafes and  restaurants be sure to check the Vineyard Gazette's online calendar for details and updated information. Enjoy the Week Ahead!
Friday, June 8
Osprey Odyssey: Intro to MV Osprey
On Martha's Vineyard when spring arrives so do the Osprey!  In 1971 when Osprey research started on MV, there were just 2 active breeding pairs of osprey, today, there are over 80.  Come hear the story of their come-back.
Saturday, June 9
Honey Bee Hive Tours
Explore the secret life of bees as a bee keeper from the family owned Ginny Bee Honey Farms guides an hour-long, small group tour.Protective clothing provided; photos encouraged.
Sunday, June 10
Visit Edgartown Lighthouse
With major renovations completed, including installation of a staircase to the lantern room, the interior of the historic Edgartown Light is opened to visitors.
Monday, June 11
Grey Barn Farm Tours
Come out and learn the history of this thriving Chilmark farm while enjoying an approximately hour long guided walking tour .
Tuesday, June 12
Edgartown Walking Tour
Explore  Edgartown on foot. Guided tour follows the town's history from colonial settlement to busy whaling port and on to its incarnation as  Jaws' "downtown Amity"and popular summer resort community.
Wednesday, June 13
Oak Bluffs Walking Tour
Explore quaint and colorful "OB." Highlights include the Gingerbread Cottages, the Overton House – known as the Summer White House of the Civil Rights Movement, Union Chapel, Ocean Park, Flying Horses Carousel and more.
Thursday, June 14
Tandem
This new sixty-minute dance by Guggenheim and Bessie award winner Douglas Dunn is performed  by a group of dancers, introducing variables of density, shape, rhythm and tempo. The balance of dance and dancer allows suggestive imagery to emerge.
events
Island Time 2
things to do