The Week Ahead: Friday, June 1 through Thursday, June 7, 2018
June 1, 2018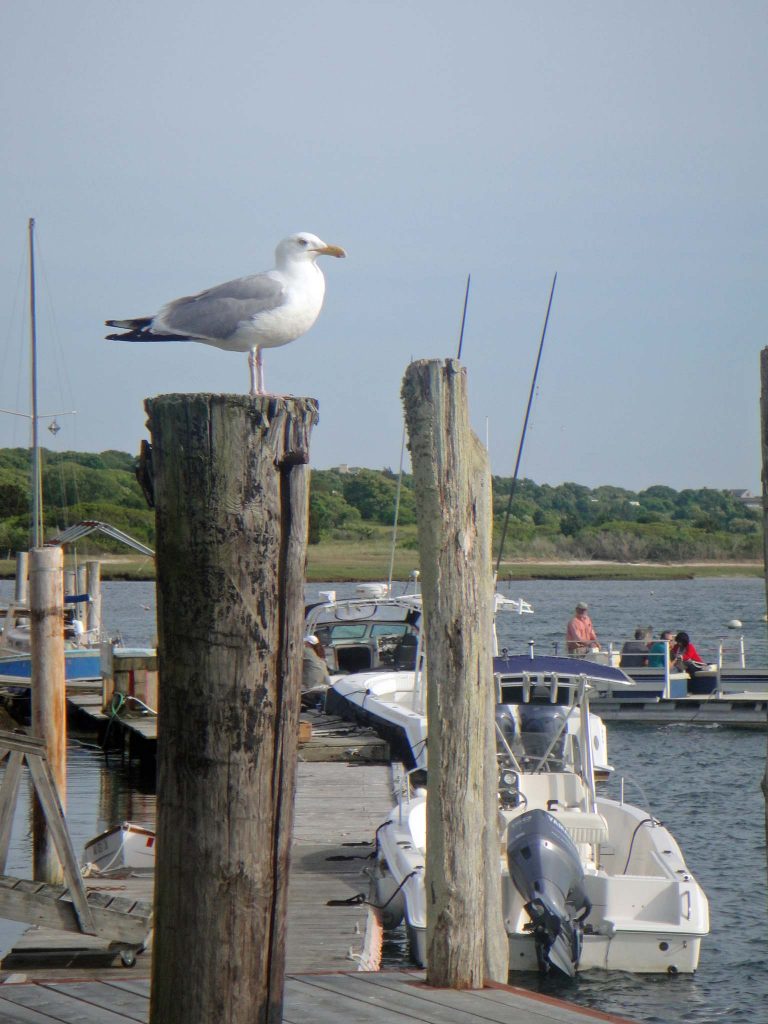 A busy week ahead for just about everybody! On the food front there is a beer tour offered at Bad Martha Farmer's Brewery but, if your tastes tend more to wine, that's covered too – a couple of days later at The Covington's Wine Blending Workshop.  If art (or shopping) is your delight, kick off the weekend at Vineyard Haven's newly conceived First Friday event during which participating galleries and shops invite you to meet, mingle and browse the latest creations by Island artists and crafters. Prefer the outdoors?  There's a Farm Tour up at the Grey Barn and Farm in Chilmark on Monday and a guided tour of Mytoi Gardens at the Island's extreme eastern reaches the very next day. And, at Polly Hill Arboretum celebrate its 20 years by participating in its Iconic Tree Tour.  For music, head up to the West Tisbury Congregational Church for a contemporary choral and vocal celebration of spring or join the fun at the annual Best of the Vineyard party where you'll find food, drink and music by the Mike Benjamin Band. Enjoy the Week Ahead!

Friday, June 1
First Friday VH
Come stroll the shops and galleries Vineyard Haven's Main Street where you'll be welcome to drop in and meet artists and designers as well as view their most recent works.
Saturday, June 2
Garden to Glass: Hops
Bad Martha Brewmaster Jacobi Reid explains the process behind home brewing using locally grown FARM Institute hops. Includes Bad Martha Farmer's Brewery Tour and tasting flight. For ages 21+ please.
Sunday, June 3
Concert: For Lo, The Winter is Past
The choir and soloists from the West Tisbury Congregational Church led by William Peek and accompanied by pianist Griffin McMahon offer a program of contemporary American choral and vocal music celebrating spring.
Monday, June 4
Farm Tours
Come out and enjoy a walking tour of Grey Barn and Farm, learn its history and how it's been brought back to life. Tour starts at the Farmstand and lasts about an hour.
Tuesday, June 5
Mytoi Garden Discovery
Ride the Chappy Ferry from Edgartown with complimentary pick-up on the other side. A Trustees guide gives a brief history of Chappy, followed by a self-guided tour of Mytoi Garden, Q&A and scavenger hunts for youngsters.
Wednesday, June 6
Rodney Strong Wine Blending Workshop & Supper
The Covington Restaurant hosts an interactive Rodney Strong Wine Blending Workshop & Supper. Explore the art of wine blending with 5 red varietals each of which will be paired with a dish by Chef Angelica Loscocco.
Thursday, June 7
Twenty Iconic Trees Tour
The staff of the Polly Hill Arboretum invites you to hear the incredible stories behind some of the most emblematic and special trees found on the Arboretum's grounds.
2018 Best of the Vineyard Party
Mingle with the winners under the tent at Farm Neck Cafe as Martha's Vineyard Magazine announces the results of its annual poll for the 2018 Best of the Vineyard!
events
things to do