The Week Ahead: Friday, May 4 through Thursday, May 10, 2018
May 4, 2018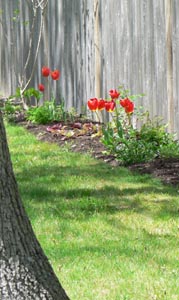 We may envy our snowbird neighbors as we shovel, stoke the fire and wait out a winter deep freeze, but when warmer days finally arrive on MV, there are no happier faces on Main Street than those who have waited out another Island winter.  So it goes without saying that spring events drawing us out of doors are eagerly awaited and attended.  This week we celebrate the Island's shell-fishing community while downing irresistible treats from the sea; raise funds for the Red Stocking Fund at the Island's always crazy-popular Chili Fest; launch another generation of fisherfolk at the Annual Kids Trout Derby and search for signs of spring along the shady paths of the State Forest.  At Felix Neck the annual Kayak Quest adventures are again available.  Not to be overlooked are special movie events and craft classes that this week include a jewelry making workshop at Refabulous Décor.  Enjoy the Week Ahead!
Friday, May 4
Annual Shellfish Extravaganza
MV Shellfish Group fundraiser with Johnny Hoy & the Bluefish, multiple oyster growers and local littleneck, raw bar, chowder, silent auction, beer and wine.
Saturday, May 5
mvyradio's Annual Big Chili Contest
It's Chili Contest time! Some like it hot, some not.  Whatever your preference, come and have a great time tasting and partying!
Annual Kids Trout Derby
Martha's Vineyard Rod & Gun Club's eagerly awaited one-day Trout Fishing Tournament for kids! So worth the early wake-up call!
Sunday, May 6
Trail Ride in the State Forest
MV Horse Council event explores the wooded trails of the Manuel F. Correllus State Forest.
Tuesday, May 5
Cult Classic Movie Tuesdays
Young film buffs are invited to The Martha's Vineyard Film Society's new film initiative in collaboration with Oyster MV, a community-based resource for young adults. This month screening:  Point Break.
Wednesday, May 9
Kayak Quest
Enjoy Sengekontacket Pond at your own pace on this self-guided tour. Rhyming "quest" clues (think: treasure hunt) will help you uncover the Pond's story.
Thursday, May 10
DIY Jewelry Making
Make something wonderful for summer! Learn wire wrapping, stringing beads, connecting jump rings and making resin pendants. All supplies provided.