The Week Ahead: Friday, April 20 through Thursday, April 26, 2018
April 20, 2018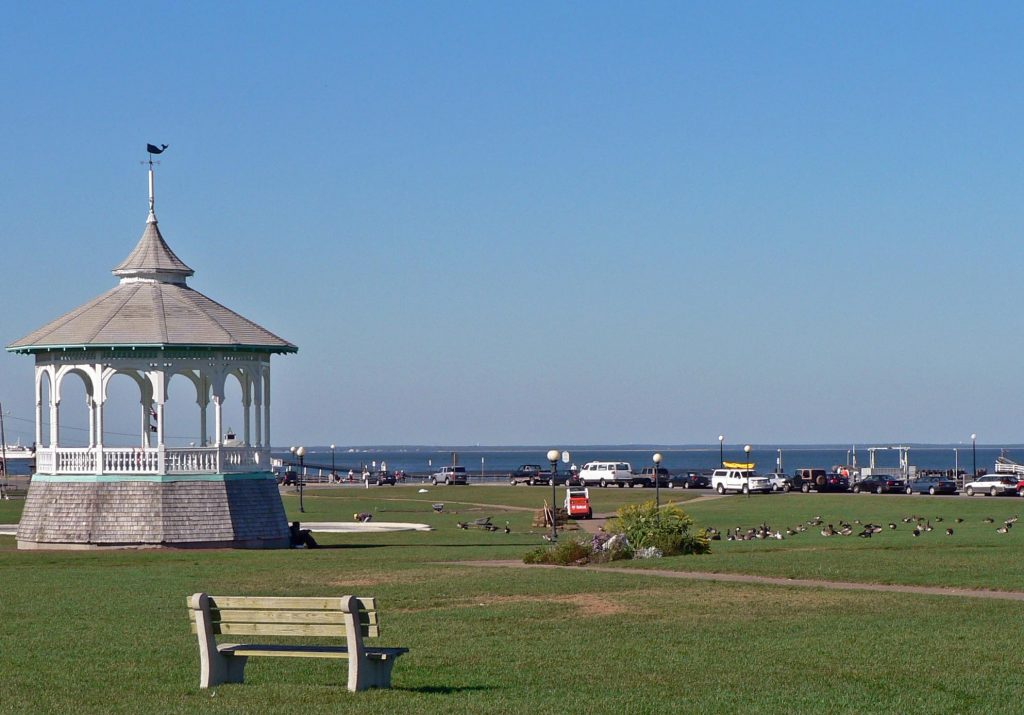 Start off the weekend with a Champagne toast at Rosewater Wine and Spirits' reopening, then roll up your sleeves and pitch in at the Vineyard Conservation Society's annual beach clean up on Saturday.  It should be a great day to get outdoors, with the Island being promised mostly sunny skies and temperatures hovering near 50. Having done your bit to restore Island beaches to their pre-winter, unsullied state, on Sunday you can take an extra bit of pleasure at Pathways' presentation of The Voyage Out: Poetry, Prose, Music & Memoir which celebrates the sea and its surroundings through the arts. Heading into the work week, The Edgartown Library continues with its month long celebration of Shakespeare with a screening of The Winter's Tale as performed in London's famed Barbican Theater. Next day, the Vineyard Gazette continues its Tuesdays in the Newsroom series, this week hosting the heads of the Island's police forces for what should be the insightful perspective from law enforcement.  Make some good use of all that random, mostly useless information we all have rattling around in our heads at Wednesday's Trivia Night at The Wharf, then wrap up the Week Ahead on Thursday when the MV Film Center begins its 4 day Spectrum Film Festival, back for its  2nd year.
Enjoy the Week Ahead!
Friday, April 20
Opening Day Champagne Tasting
Start the weekend at Rosewater Wine & Spirits where they'll be celebrating their reopening with a Chandon Tasting. Like Paris, Champagne is always a good idea!
Saturday, April 21
26th Annual Earth Day Beach Clean-Up
Pick your favorite beach and help the Vineyard Conservation Society reclaim the beaches from the remnants of winter storms and random litter.
Sunday April 22
The Voyage Out: Poetry, Prose, Music & Memoir
Pathways Arts  invites you to an evening of music and literary arts celebrating the arts and oceans.
Monday, April 23
Will Power
Celebrate Shakespeare's birthday at the Edgartown Public Library's screening of The Winter's Tale performed by the Royal Shakespeare Company and filmed live at the Barbican Theatre, London.
Tuesday, April 24
Tuesdays in the Newsroom: Meet the Chiefs
The Vineyard Gazette welcomes the MV's police chiefs Erik Blake of Oak Bluffs, Randhi Belain of Aquinnah, Jonathan Klaren of Chilmark, Bruce McNamee of Edgartown, and Sheriff Bob Ogden of Dukes County to the newsroom for a frank discussion of the issues and challenges of policing on Martha's Vineyard.
Wednesday, April 25
Trivia Night
The Wharf Pub and Restaurant invites you to show off your trivia chops at Trivia Night MC'd by Dan Cassidy. Call and reserve your team a table.
Thursday, April 26
Spectrum Film Festival
The MV Film Center kicks off its Spectrum Film Festival with screenings of A Million Happy Nows; Belieiver, The Lavender Scare and a post show opening night reception sponsored by Tilton Rentals.