The Week Ahead: Friday, March 23 through Thursday, March 29, 2018
March 23, 2018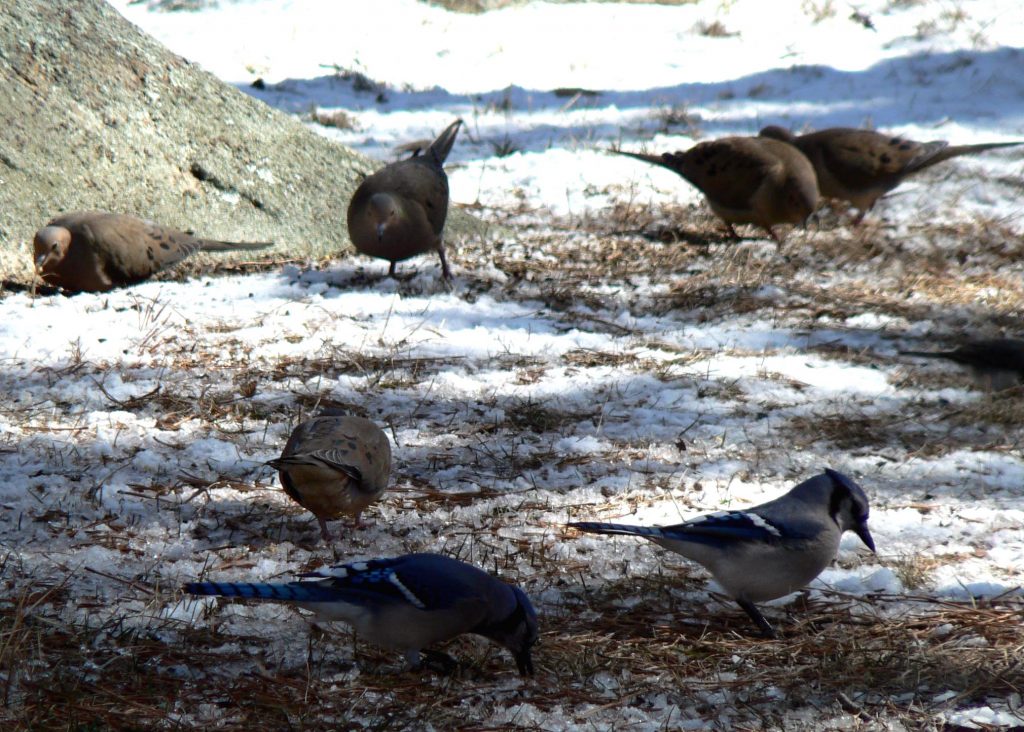 There's music in the air in the Week Ahead as the Island soldiers on trying to ignore spring time's tardy arrival and the latest coating of snow on lawns and limbs.  Snow or no, head over to a belated 'St. Patrick's Day-ish' 5K Walk/Run setting out from the Ocean View Restaurant in support of the track and field team.  You can sign up day-of if you don't want to take any chances with the weather.   Looking ahead to spring fishing, there will be a fly tying workshop sponsored by the Rod and Gun Club.  And speaking of things maritime, the Vineyard Gazette will explore the growing importance of local oyster farming at the latest installment of its Tuesdays in the Newsroom presentations. As we approach the Easter holiday, the artistic owners of Morrice Florist will be holding a class on the fine art of flower arranging.  Stay warm, thing spring and enjoy the Week Ahead!
Friday, March 23
Wicked Good Musical Revue
Singer, composer and musician Molly Conole leads talented and enthusiastic singers in a rollicking musical revue.
Saturday, March 24
"An Uncommon Blending": Concert Presented by Music Street
Featuring pianist Diane Katzenberg Braun, violinist Danny Koo, and guitarist Aaron Larget-Caplan performing Bach,Vivaldi, Castelnuovo-Tedesco, Arvo Pärt, and Piazzolla. Refreshments served.
Sunday, March 25
St. Patrick's Day-ish 5K Walk/Run
Strap on your running shoes in support of MVRHS Track & Field. Pre-register at the Ocean View Restaurant, Oak Bluffs on  March 24, 7-9 pm or on day of the event at 8:30 – 10 am.
Monday, March 26
Fly Tying
Learn how to tie some of the most effective saltwater flies used in Island waters. Or just come to share fishing stories and tying techniques.
Tuesday, March 27
Tuesdays in the Newsroom Presents Oyster Farming: the New Family Fishing Business
This month, Tuesdays in the Newsroom presents Oyster Farming: the New Family Fishing Business and learn about the expansion of oyster farming in the waters of MV.
Wednesday, March 28
Bands, Brews & BBQ
Live music early, with different bands each week. Join us for a fun night with a special BBQ menu, along with our regular pizza and salad offerings.
Thursday, March 29
Easter/Spring Flower Arrangement Workshop
Come into Morrice Florist to play with premium spring flowers, learn how to build a professional centerpiece, and leave with a personal creation for your holiday table.