The Week Ahead: Friday, February 2 through Thursday, February 8, 2018
February 2, 2018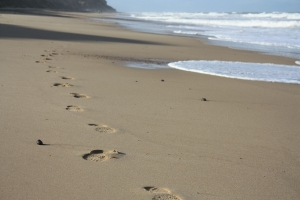 We greet February in the Week Ahead, bundled up to our eyeballs and hoping against hope that Punxsutawney Phil's shadow is a no-show, bringing an early end to the freezer-like weather that we've endured for most of January. Of course none of this stops us from enjoying the Island's down-time, gathering at Island watering holes and restaurants to sample some typically off menu items that clever and talented Island chefs have added to tempt us out from under the featherbeds, including not one, but two Indian nights (Monday's at Henry's and Tuesdays at the Barn, Bowl and Bistro) and numerous and ever-changing 'specials' nights pretty much Island-wide.  Click here for some possibilities but best to keep on top of the ever-changing food landscape by checking in with the restaurants themselves, quite a few of which close for a much deserved break in February. Besides the opportunity of insulating oneself with food and drink, this week also brings with it the excitement of Super Bowl Sunday to experience at home or with fans and friends at pubs around the Island (for example, The Ritz this celebrates with nachos, tacos, and half off wings) as well s a flurry of events some of which are highlighted below.  Enjoy the Week Ahead!
Friday, February 2
Film Screening at Pathways
Have You Heard From Johannesburg: The Bottom Line. A film about the business of Apartheid tells the story about the first–ever international grassroots campaign to successfully use economic pressure for change.
Saturday, February 3
Winter Beach Safari
Join us on an over-sand adventure as we explore the winter landscape of Norton Point, Wasque and Cape Pogue Wildlife Refuge.
Sunday, February 4
Book Talk: Spencer Thurlow & Eric E. Hyett
The library will host a book talk with Spencer Thurlow and Eric E. Hyett in honor of their newly released book, Sonic Peace, a book of poetry by Kiriu Minashita.
Monday, February 5
Seed Saving Club
You are invited to join the Seed Saving Club with the MV Community Seed Library Group. Help plan for the February 10th Seed Swap event.
Tuesday, February 6
The Opportunity of Chronic Illness: A Healing Workshop
Workshop with Reiki Master Corinne Feinberg explaining how to use the opportunity of illness to catapult self-discovery and empower your ability to heal.
Wednesday, February 7
Turtlecam Lecture
Amy Kukulya, an Ocean Vehicle Operations Engineer and Kara Dodge, a postdoctoral research scientist will talk about their work with "TurtleCam" technology which was developed to tag and investigate turtles at the Black Dog Tavern
Thursday, February 8
Tween/Teen Break Dancing Workshop
Come learn break dancing with The Yard. This series consists of two sessions of learning the art of break dancing and one short performance and Q&A with break dancing artists.