The Week Ahead: Thursday, November 23 through Thursday, November 30, 2017
November 23, 2017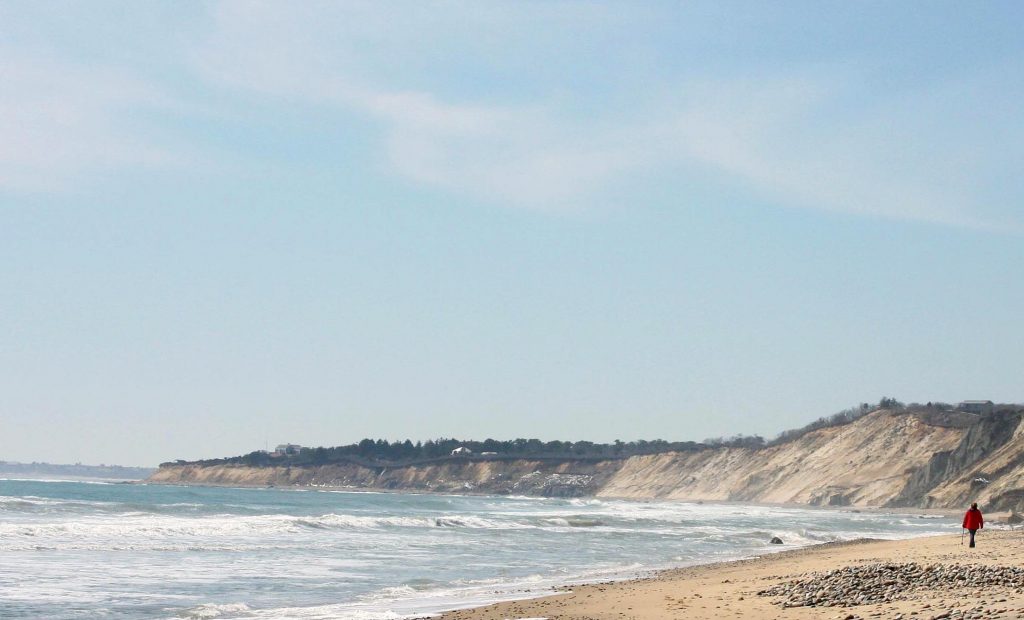 The Week Ahead is off to an early start in anticipation of holiday travel and, for some and early start to the Thanksgiving holiday. For many, end of business on Wednesday marked the start of a long weekend with plenty of time to  recover from Thursday's feasting and enjoy some fun with friends and family too. Whether heading 'off' to shop Black Friday sales, staying  'on' to begin holiday gift buying on the Island or spending the day outdoors at  Felix Neck's Annual Fall Festival to burn off that extra piece of pie, this post-holiday respite is a welcomed segue into the holiday season.
Shoppers can visit any (or all) of the craft festivals or shop any or the Island towns to see what local merchants have in stock for the season.  Later in the week, kick back with a movie or up your kitchen game at a holiday-themed cooking class.   Towards the end of the week, Santa arrives on Oak Bluffs' glossy green fire truck for his first on-Island appearance for the 2017 holiday season. Be there to greet him amid carols and the lighting of OB's Post Office Square tree and enjoy the Week Ahead!

Thursday, November 23 – Happy Thanksgiving!
Island Alpaca Thanksgiving Open House
Island Alpaca invites you to bring the family and your out-of-town holiday guests for a unique experience, including a gift shop filled with locally grown garments. Continues through Sunday.
Friday, November 24
Fall Festival at Felix Neck
Celebrate fall at the Island's traditional day after Thanksgiving festival. Hayrides, face painting, live music, food, wreath making, a weather station and crafts for kids, live animals, trail walk.
Friday, November 24 & Saturday, November 25
21st Annual Thanksgiving Weekend Artisans Festival
Visit the largest holiday art show by Islanders; featuring many holiday gifts such as one of a kind winter hand-made sweaters, hand-made soaps, Island lavender, and fine crafts.
Sunday, November 26
Holiday Gift Show
Shop dozens of affordable Island artist-made gifts for sale. Open daily 12-4 pm. All sales benefit Vineyard Artists and Featherstone.
Monday, November 27
Monday Night at the Movies
This week: Dial M for Murder. Presented in association with Island Entertainment and presenting a diverse selection of classic movies from favorites to lesser known flicks.
Tuesday, November 28
Exhibit: Lois Mailou Jones – Recent Acquisitions
The days are winding down on this Spotlight exhibition featuring new works in the collection along with a selection of books from Loïs' personal library. Exhibit closes December 2nd.
Wednesday, November 29
Oak Bluffs Tree Lighting
Music by the Vineyard Brass Ensemble. Plenty of hot chocolate, antlers for the young and a the much anticipated arrival of Santa aboard the Oak Bluffs Fire Truck.
Thursday, November 30
Cooking for the Holidays Class
Class presents four easy holiday hors d'oeuvres that can be popped in your freezer along with an easy buffet menu for your holiday entertaining. Bourbon nut ball recipe too!