The Week Ahead: Friday, October 6 through Thursday, October 12, 2017
October 6, 2017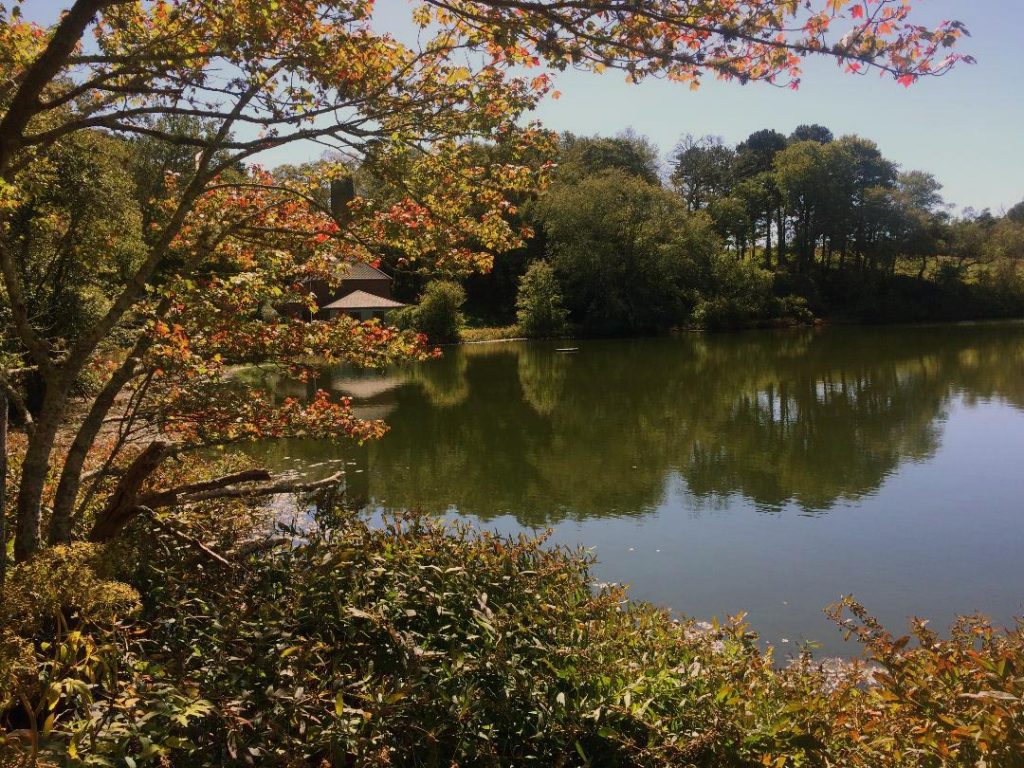 Welcome to the Week Ahead and the 3-day Columbus Day weekend! The buzz is back on Martha's Vineyard with an amazing lineup of events, including the annual Road Race, Vineyard Gardens Harvest Festival,  a Popcorn Festival, and Meadow Hayrides. Movie buffs will want to head over Manhattan Short Film Festival at the MV Film Center.  Love to shop?  You'll want to check out the Annual Columbus Day Weekend Pottery Sale, West Tisbury Farmers' Market, and Jewelry Open Studio,  all in addition to the 14th Artisans Festival and sales that will be taking place in stores from Aquinnah to Edgartown. But the fun doesn't end with the passing of the long weekend. Stick around and enjoy art openings, movies, and tours.  While out walking, keep a sharp look out for the array of Scarecrows, created by the students of the MV Public Charter School, adorning the streets of Island towns throughout the month of October.
Enjoy the Week Ahead!
Friday & Saturday, October 6 &7
Driving Miss Daisy
Last weekend to see Pulitzer Prize-winning Driving Miss Daisy, onstage at the Martha's Vineyard Playhouse!

Saturday & Sunday, October 7 & 8
The Art of Chocolate Festival
Chocolate, Chocolate and More Chocolate!! Come to Featherstone to enjoy some sweet treats!
Sunday, October 8
14th Annual Columbus Day Artisans Festival
One day only to catch all your favorite Island artisans. Weaving, fine furniture, pottery, leather goods, oil paintings, pastels, mixed media, sculpture, and crafts of every sort.
Monday, October 9
Creative Painting Class with Bruce Kissell
Capture the beauty of autumn on canvas at the Tisbury Senior Center. All materials are provided. Free.
Tuesday, October 10
Morning Meditation & Labyrinth Walk
A slow and sunny autumn mornings is perfect time to come with your own intention and see what the labyrinth has to offer. Free with Sanctuary admission.
Wednesday, October 11
Sample MV Walking Taste Tour of Vineyard Haven
Visiting for the day or just want a taste of an iIsland town? This 75-minute walking tour through the heart of Vineyard Haven's Cultural District includes stops at iconic restaurants and retail shops for sample-sized tastes of whatever the chef has concocted.
Thursday, October 12
Frottage (Leaf Rubbing) Workshop
Preserve the beauty of autumn leaves using a craft technique called frottage. Join instructor Genevieve Jacobs at the Polly Hill Arboretum and learn how to preserve the shapes and patterns of leaves, bark, and other flat and textured objects.