The Week Ahead: Friday, April 28 through Thursday, May 4, 2017
April 28, 2017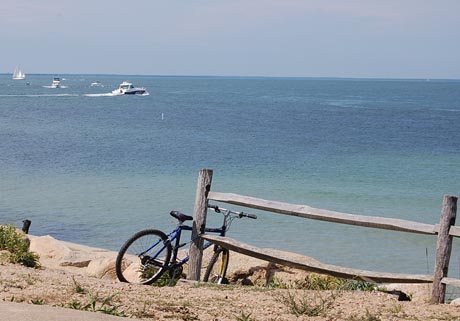 April wraps with a crop of outdoor and garden events that key right into the coming season. Add to that some great entertainment and fun things to learn and you have a week with the perfect mix of activities and events.  Be sure to check in with our online calendar; as is often the case this time of year, weekends are chock full of entertainment and things to do!  Enjoy the Week Ahead!
Friday, April 28
Arbor Day at Polly Hill Arboretum
Celebrate Arbor Day with the staff of the Polly Hill Arboretum for an afternoon devoted to trees!
Saturday, April 29
Vineyard Gardens Free Summer Seminars
Vineyard Gardens helps your garden to grow with a series of timely presentations on gardening topics.  This Week: Garden Talk: Propagating Plants.
Sunday, April 30
(Saturday, April 29 evening performance too)
Concert: South Pacific
Island Theatre Workshop (ITW) presents Rogers & Hammerstein's South Pacific in concert at the Old Whaling Church.
Monday, May 1
Community Seed Library Orientation
Drop by the library's large conference room and learn how to navigate the Community Seed Library cabinet to donate or borrow seeds.
Tuesday, May 2
MV Cultural Council Reception Honors 2017 Grant Recipients
The Martha's Vineyard Cultural Council presents a reception to honor 2017 Grant Recipients at 6:30 pm at the Vineyard Film Center.
Wednesday, May 3
Featherstone Uke Jam
Come learn how to play the ukulele in a relaxed, fun atmosphere! Play along with the group and enjoy refreshments and lots of laughs!
Thursday, May 4
Open Pottery Studio (Adults Only)
This is a non-instructional time for those familiar with ceramics to work on their own in the Pottery Studio.