The Week Ahead: Friday, April 14 through Thursday, April 20, 2017
April 14, 2017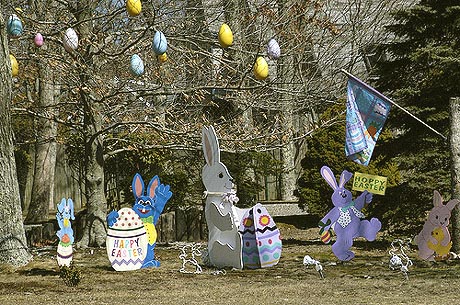 The celebration of Passover ends and that of Easter begins in the week ahead.  With the arrival of spring-like weather over the past week, Martha's Vineyard seems to be well on its way to enjoy the first 3-day weekend April 15-17 which includes Patriot's Day at its close.  There is so much going on over the holiday weekend:  Brunches, egg hunts and the opening of Flying Horses Carousel  – that instead of listing only a few of the events the link for Saturday and Sunday will take you instead to content outlining most if not all of the Weekend's activities.  Happy Passover, Happy Easter and Happy Spring to all!
 Friday, April 14
Toddler Time
A lively story time designed for busy walkers. Come to sing, listen to stories, color and play.
Saturday, April 15 & Sunday, April 16
Celebrate with Brunches, Egg Hunts and More!
Monday, April 17
Kids Yogamotion, ages 3-5
Full of fun and games to get the little yogis moving & thinking creatively, engaging both hemispheres of their bodies, playing cooperative games, and trying calming breathing techniques.
Tuesday, April 18
Nature Scavenger Hunt
Celebrate Earth Week with a hunt that may be completed indoors or out. Find all the items in the hunt to win a prize. For all kids
Wednesday, April 19
Calf Count
Explore our herd of mothers and their calves as we enter our spring birthing season. We'll meet weekly for a walk out to our pasture to count our calves.
Thursday, April 20
Classical Harp Concert with Natalie Lurie
Join us at the West Tisbury Library for a concert with special guest musician, Natalie Lurie, classically-trained harpist and singer-songwriter based in London.