The Week Ahead: Friday, March 31 – Thursday, April 6, 2017
March 31, 2017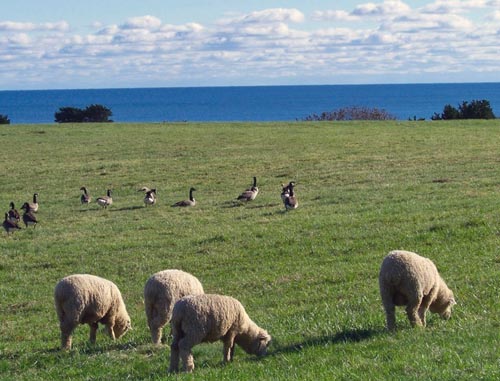 Like the proverbial calm before the storm, the first week of April offers a variety of community-based activities.  That said, the weekend has a fun lineup of event to propel us into the new month. Slip into a summer sensibility with the the MV Film Society's birthday party for Jimmy Cliff and the movie, Marley.  Experience Shakespeare on Saturday or Sunday at the Vineyard Playhouse; and, also on Sunday, plan for the upcoming planting season at the Community Seed Library orientation. Enjoy the Week Ahead and watch out for April Fools!
Friday, March 31
We Dance!
Final Dance Event of the Season with performances by Sally Cohn & Bill White, Tessa Permar, Caitlin Cook & Company and Jesse Keller. Followed by dancing for all
Saturday, April 1
Jimmy Cliff Birthday Party & The Movie Marley
Join 105.5 FM — celebrating Jimmy Cliff's birthday — Saturday April 1 at the Martha's Vineyard Film Center for the showing of the film Marley about Bob Marley's life.
Sunday, April 2
Shakespeare for the Masses: Romeo and Juliet
A lively staged reading organized and edited by Nicole Galland and Chelsea McCarthy.  Performed by a rollicking troupe of players! Free admission, general seating; donations welcome.
Monday, April 3
Community Seed Library Orientation
Drop by the library's large conference room between 7-8pm to learn how to use & navigate the Community Seed Library cabinet.
Tuesday, April 4
MV Playhouse Hosts Poetry Cafe
MV Playhouse Hosts Poetry Cafe with MV Poet Laureate Arnie Reisman with guest poets
Wednesday, April 5
Meditation Training and Human Flourishing
Each of us desires to be healthy, happy, and peaceful. We want to slow down our overactive mind, reduce stress, and touch into the sweetness of life. Is this possible?..
Thursday, April 6
Open Pottery Studio (Adults Only)
This is a non-instructional time for those familiar with ceramics to work on their own in the Pottery Studio.