The Week Ahead: Friday, March 3 through Thursday, March 9, 2017
March 3, 2017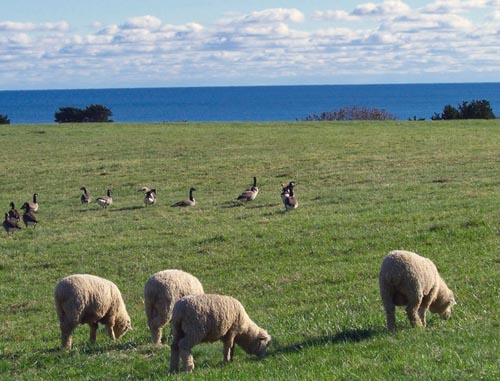 The Week Ahead veers from fact to fantasy and back again and we get set to enjoy a mixed bag of events in this, the first full week of the new month. Whether you are interested in the history of the Scots at home and on Martha's Vineyard, or the future of our climate stressed planet Earth;  or maybe you prefer to party at the Ag hall with like-minded locavore, carnivores or, alternately, want to fulfill your secret dreams of singing your way through a Broadway musical, you can do it all, and more, in the Week Ahead!
Friday, March 3
Exhibit Opening  & Talk: The Scottish Society – 30 Years of Tradition & Community
Come see the rich variety of objects, hear the Ode tae haggis recited by the late Bob MacKay, and watch a film clip of the Procession of the Haggis.
Saturday, March 4
Meat Ball at the Ag Hall!
Support the Vineyard Agricultural Society at its annual 'fun'raiser benefit!
Sunday, March 5
Island Theatre Workshop Open Auditions
Island Theatre Workshop is holding open auditions for Rogers and Hammerstein's South Pacific in concert to be performed April 29 and 30, 2017.
Monday, March 6
Climate Progress in an Alternative-Facts Era
A conversation on climate change with Phil Duffy from Woods Hole Reseach Center, State Representative Dylan Fernandes and Richard Andre from Vineyard Power.
Tuesday, March 7
Poetry and Song Evening: Justen Ahren & Dana Edelman, with Open Floor
This week's Writing & Poetry evening features a collaboration between a poet and a musician, with open floor readings for the second part of the evening.
Wednesday, March 8
Black Dog Lecture & Dinner Series
Matthew Stackpole presents the remarkable history of the 1894 Gloucester Schooner Ernestina-Morrissey, a National Historic Landmark Vessel.
Thursday, March 9
Pre School Story Hour
Stories, Songs, and Mother Goose for children 3 and up.