The Week Ahead: February 17 through Thursday, February 23, 2017
February 17, 2017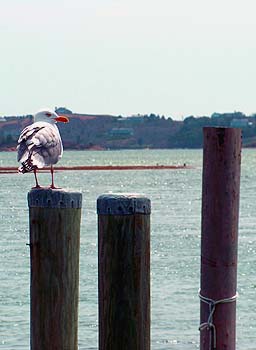 As the month of February wanes and the winter break at MV public schools peeks over the wintry horizon, Island organizations keep us busy with a wide variety of events from Chess Club for kids, opportunities to learn news skills, explore the world beyond our shores and occasions to ocassions just have fun. Take your pick from among the offering highlighted below and visit our Calendar of Events for more possibilities as you enjoy the Week Ahead.

Friday, February 17
Live Music & Digital Arts: Phil DaRosa, Rick Padilla, Graham Smith & Friends
An evening of Live Music and Digital Media, with solo performances and collaborations between media.
Saturday, February 18
Mardi Gras at the Harbor View Hotel
Get a head start on celebrating Fat Tuesday at this Island Children's School fundraiserMusic and dancing with Sabrina and the Blue Sharx.
Sunday, February 19
Kids' Chess Club w/ Doug Brush & Ken Vincent
All ages and levels welcome. Children under the age of 8 must be accompanied by a grown up. Chess sets provided.
Monday, February 20
Beginning Drawing with Nancy Blank
Nancy will accept all levels of expertise from beginners on. There is individual help with all the elements and principles of design and drawing.
Tuesday, February 21
"Simply Books" Workshop
Upcycled book workshop led by Sandy Bernat. Learn tips for templating, hole punching, and sewing a simple pamphlet.
Wednesday, February 22
Report from Zambia: A Presentation with Marsha Winsryg
A presentation with Marsha Winsryg about her recent trip to Zambia to work with doll makers
Thursday, February 23
Felix Neck Documentary Screening and Discussion
Felix Neck naturalists present a screening and discussion of the PBS documentary "Crash: The Tale of Two Species".