The Week Ahead: Friday, February 3 through Thursday, February 9, 2017
February 3, 2017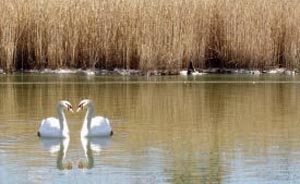 Welcome to February and the Week Ahead.  A visit to our Calendar of Events demonstrates just how much there is to do on Martha's Vineyard as the Island heads towards a new season. Saturday especially is a busy day with a variety of events for all ages.  In addition to the Seed Swap mentioned below, you can choose to learn about Moroccan cookery, take a guided walk hosted by the Sheriff's Meadow Foundation, attend A Shakespeare for the Masses presentation of King John at the MV Playhouse and more. So get ready to enjoy the weekend and the Week Ahead!
Friday, February 3
Family Dance Party – Fundraiser
Family Dance Party to support the Oak Bluffs 8th Grade's Class Trip. Live Music by Serendipity.
Saturday, February 4
Seed Swap
The Martha's Vineyard Community Seed Library will hold a seed swap and germination testing workshop on  today from 1 to 3 pm
Sunday, February 5
Community Conversation with Senator Julian Cyr and Representative Dylan Fernandes
We Stand Together Martha's Vineyard in conjunction with MV Hebrew Center Social Action Committee hosts our newly elected representatives to the state legislature.
Monday, February 6
"Giving and Receiving" Hand Massage Workshop
Kanta Lipsky will be offering a hand massage workshop as part of the West Tisbury Library's "Explorations in Healthy Living" program series.
Tuesday, February 7
Readings of Short Humorous Plays by Peter H. Luce Play Readers Group
Tuesday Writing Series at Pathways is dedicated to Readings of humorous short plays by the Peter H. Luce Play Readers group.
Wednesday, February 8
Black Dog Lecture Series
Board the Schmidt Ocean Institute's research vessel 'Falkor' and set sail as Brock, Sr. and Brock, Jr. narrate their expedition in the Pacific Ocean.
Thursday, February 9
Second Thursdays-Gallery Opening in the Vineyard Haven Cultural District
Opening reception of 51art Gallery. Enjoy Black & White Photographs by photographer Teresa Kruszewski