The Week Ahead: Friday, January 20 through Thursday, January 26, 2017
January 20, 2017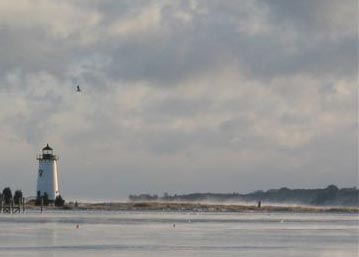 Friday kicks off a fun week ahead in which some familiar stand-by events are mixed with a few quirky, slightly cerebral newcomers.  Jazz fans can enjoy not only the weekly live performance at Offshore Ale but can check out the genre on film too.  Seniors can learn to drum and kids are invited to join a chess club, an inversion of interests that makes the offerings so much more interesting!  Also on tap, a look at the inner workings of psychic channeling and an opportunity to explore dance with Yard professionals.  There's a lot going on this week so enjoy the Week Ahead!
Friday, January 20
Friday Games
Friday Games for Teens & Tweens today from 3-5 pm in the YA room. Pizza and other refreshments will be served.
Saturday, January 21
West African Drumming For Seniors
Rick Bausman leads a West African hand drumming workshop for seniors.
Sunday, January 22
Kids' Chess Club w/ Doug Brush & Ken Vincent
All ages and levels welcome. Children under the age of 8 must be accompanied by a grown up.
Monday, January 23
Jazz Film Screening
The West Tisbury Library and WMVY present our monthly jazz-themed evening with Dave Kish. This month, Dave presents the documentary "Tubby Hayes: A Man in a Hurry."
Tuesday, January 24
Live Music at Offshore Ale
Join us at Offshore Ale Tuesdays for live jazz from 6-8:30 pm with  Jeremy Berlin + Eric Johnson.
Wednesday, January 25
Psychic Work, Mediumship & Channeling: "A Peek Into My Work Life" with Constance Messmer
Island author and medium will discuss her work as a medium. Learn how she works, who she works with, and how she is able to give messages.
Thursday, January 26
Community Dance Class w/ the Yard's "Making It" Program
This class welcomes all ages and abilities. The Yard's professional teaching staff makes every(body) feel comfortable in this movement class.