The Week Ahead: Friday, December 16 through Thursday, December 22, 2016
December 16, 2016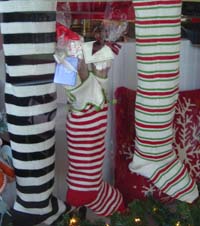 Music fills the air in the Week Ahead as we reach the month's midpoint and the Winter Solstice. With the holiday season fast approaching this week is the perfect opportunity to get out and enjoy seasonal events that include concerts and programs  including jazz,  seasonal music and  choruses. As the week ends, the days-almost imperceptibly-begin to lengthen as autumn ends and winter sets in.  Enjoy the Week Ahead!
Friday, December 16
Music at Pathways: Alex K, Willy Mason, Isaac Taylor & Others
The Music at Pathways Series begins with an evening of performances by celebrated island singer songwriters and musicians
Saturday, December 17
Wintery Songs In Eleventy Part Harmony
MV Playhouse & 88.7 fm mvyradio present a special concert: Jennifer Kimball and friends performing a beautifully eclectic mix of sacred and secular music,
Sunday, December 18
Family Chorus Winter Concert
The MV Hebrew Center invites you to its Family Chorus Winter Concert with Roberta Kirn at MVHC.
Monday, December 19
West Tisbury Library's Annual Holiday Party
West Tisbury Library's Annual Holiday Party offers refreshments, holiday swag making, music by Vineyard Classic Brass Band.
Tuesday, December 20
Live Music at Offshore Ale
Join us at Offshore Ale Tuesdays for live jazz from 6-8:30pm with  Jeremy Berlin + Eric Johnson.
Wednesday, December 21
Winter Solstice Stargazing
Mark Lovewell points out some cosmic happenings as we welcome the winter season with star gazing, stories, a fire and treats!
Thursday, December 22
Preschool Storytime
Every Thursday at 10:30am, the West Tisbury Library presents story time for pre-school aged children.