The Week Ahead: Friday, November 11 through Thursday, November 17, 2016
November 11, 2016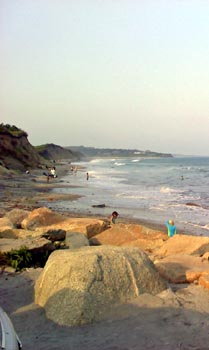 A little bit indoors, a little bit outdoors in the Week Ahead as we approach the Thanksgiving weekend and the holiday season.  Also up for Saturday: the West Tisbury Winter Farmers' Market and Grand Wine Tasting at MV Wine and Spirits to get you started on  shopping for feasts to come.  Natural Dyes 101 at the FARM Institute and a number of outdoor activities for kids also take place this weekend so be sure to check https://mvol.com/events/ and enjoy the Week Ahead!
Friday, November 11
Trivia Night to Benefit the Relay for Life, MV
Trivia lovers delight. Our host, Mr. Johnny Showtime is going to put on a magnificent event full of fun general knowledge questions. Bring your thinking cap to The Wharf Pub and Restaurant!
Saturday, November 12
Winter Walk
Every season of the year the Polly Hill Arboretum offers something of beauty and interest to visitors. Join Arboretum staff for a look at plants of interest in the landscape.
Saturday & Sunday, November 12 & 13
Shakespeare for the Masses Presents King John
Shakespeare for the Masses Quick & Painless & Free. A lively staged reading organized and edited by Nicole Galland and Chelsea McCarthy. 7:30 pm on Saturday and noon on Sunday. At the Martha's Vineyard Playhouse.
Monday, November 14
Monday Night at the Movies
Martha's Vineyard Playhouse & Island Entertainment present: Notorious, Directed by Alfred Hitchcock  $5: Cash Only
Tuesday, November 15
Live Music at Offshore Ale
Join us at Offshore Ale Tuesdays for live jazz from 6-8:30pm with  Jeremy Berlin + Eric Johnson.
Wednesday, November 16
Fantastic Harry Potter Party Celebrates the New Movie
Fantastic Harry Potter Party to celebrate the new movie," Fantastic Beasts and Where to Find Them."  Computerized Sorting Hat, Scavenger Hunt, Magical Treats.  Costumes welcome.
Thursday, November 17
Book Babies
A lap-sit storytime designed especially for babies who are not yet walking. Come to sing, read, and play!