The Week Ahead: Friday, August 12 through Thursday, August 18, 2016
August 12, 2016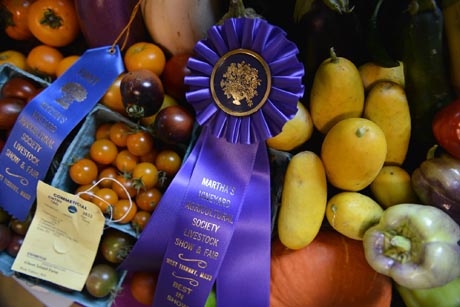 As we head into mid-August we are also heading into the most popular week of Martha's Vineyard's summer calendar. Three of the Islands biggest and most iconic events take place in the coming days: Illumination Night, the 4-day Agricultural Fair and lastly, the Oak Bluffs Fireworks (which will kick off next week's Week Ahead).  Leading up to these events there is lots else to do – including some great musical events and much more.  Check our online Calendar and enjoy the Week Ahead!
Friday, August 12
Friday Night Sunset Concert Series
This week "Friday Night Sunset Concert Series" at the Tabernacle, and on the lawn, features Johnny Hoy & The Bluefish. All concerts are free.
Saturday, August 13
Livingston Taylor and Friends
Livingston Taylor with Issac Taylor and Chelsea Berry, and another surprise guest.
Sunday, August 14
Chicken Alley Art and Collectible Sale
The staff and volunteers have been collecting items for this year's show throughout the past year offering art, jewelry, vintage clothing, collectible item and other surprises.
Monday, August 15
MV Chamber Music Society: Carmit Zori and Oded Hadar
MVCMS Summer Concert Series presents Carmit Zori (violin) and Oded Hadar (cello) for one concert only in Edgartown.
Tuesday, August 16
MV Jazz and Blues SummerFest 2016 Launch Concert
MVJB Summerfest 2016 Launch Concert takes place on August 16 at the Union Chapel and features Jazzmeia Horn.
Wednesday, August 17
Grand Illumination, Oak Bluffs
Gather at the MV Camp Meeting Association's Tabernacle for a sing-along followed by the annual Grand Illumination when the hundreds of lanterns hung on gingerbread cottage porches are lit.
Thursday through Sunday, August 18-21
155th Annual Agricultural Society Fair
Rides, games, live music, livestock, competitions, craft demonstrations, food, shopping, art show, and awards for homegrown vegetables, fruits, flowers and homemade goodies.