The Week Ahead: Friday, July 1through Thursday, July 7, 2016
June 30, 2016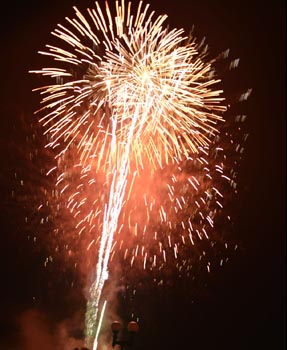 Welcome to July and to the much anticipated Independence Day Weekend! In addition to the traditional July 4th Parade, BBQ and fireworks in Edgartown, the long weekend treats us to a host of other exciting events, performances, fairs and festivals many of which spill over into the weeks and months ahead.  Whether you are here for the holiday weekend, the  season or are on Island throughout the year this special weekend is a summer highlight beloved and enjoyed by us all…Happy July 4th Martha's Vineyard! Check out other July 4 weekend events here
Friday, July 1
Friday Night Sunset Concert Series–Mike Benjamin Band
The MVCMA hosts the "Friday Night Sunset Concert Series" at the Tabernacle, and on the lawn, featuring local & off-island musicians.
Saturday, July 2
Stars and Stripes 2016
Join the YMCA of Martha's Vineyard in celebrating the 6th Annual Stars and Stripes Festival.
Sunday, July 3
19th Annual Vineyard Artisans Summer Festival
A Vineyard Summer tradition and the only weekly juried art show where the public can meet over 70 artisans and buy directly from them.
Monday, July 4
Edgartown's Annual Fourth of July Parade, BBQ & Fireworks
Celebrate the Fourth of July with Edgartown's traditional parade & fireworks. Enjoy the traditional late afternoon parade then head over to lawn of the Dr. Daniel Fisher House
Tuesday, July 5
Family Movie: Minions
The hit animated feature of 2016! Starring Sandra Bullock, Jon Hamm Michael Keaton & Alison Janey. Suggested donation $5. Bring non perishable food items for the Island Food Pantry.
Wednesday, July 6
Joseph Fire Crow, Native American Flute Player
Joseph Fire Crow, Cheyenne, is a renowned Native American flute player.  He has performed at many powwows and other gatherings throughout the region.
Thursday, July 7
WIMP Comedy Improv
The lauded WIMP Comedy Improv troupe who have wowed audiences at the Chicago Improv Festival and shared the stage with professional comedians are back for another season.