The Week Ahead: Friday, April 22 through Thursday, April 28, 2016
April 22, 2016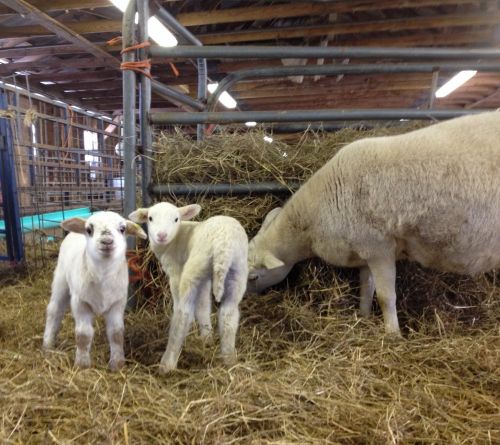 The Week Ahead brings with it a host of Earth Day activities and a hope that the beautiful spring weather we've been enjoying on Martha's Vineyard will continue. Also ahead is a week of music, music, music and an exploration of that most timely of all topics – organizing your home – now that spring cleaning is on everyone's to do list.  Enjoy the Week Ahead!
Friday, April 22
Earth Day Spring Clean-Up at the Hoft Farm
Come celebrate Earth Day with The Nature Conservancy at Hoft Farm to remove last year's stems and debris from native perennial beds.
Saturday, April 23
Monica Rizzio at the MV Playhouse
Concert performance with Monica Rizzio and Alyssa Cimeno benefits the MV Playhouse and Friends of mvyradio.org.
Sunday, April 24
Sunday Afternoon Free Jazz Concert
The West Tisbury Library will host "Sunday Afternoon Jazz" from 4 pm to 5 pm presented by Eric Johnson.
Monday, April 25
Yunomi Teacups with Bob Jewett
Discover and explore the tremendous aesthetic possibilities of making teacups in the Mingei tradition.
Tuesday, April 26
How to Organize Your Home
Learn how to organize your home with professional organizer Paula Martin. Explore simple plans and processes to downsize, create space, reorganize and stay organized.
Wednesday, April 27
Moroccan Cooking with Gia Rea
This spring the Vineyard Haven Public Library will hold a free cooking class by caterer Gia Rae who will bedemonstrating  some of her favorite Moroccan dishes.
Thursday, April 28
Junior Explorers
A drop-off session that provides children from 1st-4th grades a chance to get up close with nature and learn in a fun, relaxed environment.