The Week Ahead: Friday, March 25 through Thursday, March 31, 2016
March 25, 2016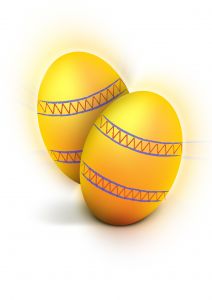 Welcome to the final week of March! With the Easter weekend included in these last seven days, there are of course all sorts of events planned to help celebrated this special springtime holiday.  For the balance of the week, choices range from a beer tasting, story time for the pre-school set and more.  Enjoy the Week Ahead!
Friday, March 25
Three Piano Jam: David Stanwood & Friends
The Music series at Pathways continues with a Three Piano Jam evening, curated by David Stanwood and eight musician friends.
Check Out the Special Easter Events Taking Place Around MV This Weekend
Saturday, March 26
Painting Party at The Barn
We'll guide you through creating this pretty painting "Springtime Stroll" in easy to follow steps while you drink and dine at The Barn.
Sunday, March 27
Cribbage Tournament
Come to the Island's original and oldest brewery, Offshore Ale Company, for an all-levels single-day tournament of this unique game that dates back to the 1600s.
Monday, March 28
Up-Island Voices
The West Tisbury School presents Up Island Voices – a place for students of all ages to read their work (fiction, non-fiction, poetry) to others.
Tuesday, March 29
Beer Tour Tasting at Offshore Ale
Start with a brewery tour and that demonstrates how beer is made… includes a tasting! Tour is followed by a Paint Party.
Wednesday, March 30
Storytime with a Beat
Storytime with a Beat: Use rhythm sticks, shakers and other noise makers while we sing, read, and play.
Thursday, March 31
VH Library Winter/Spring Film Series
The Vineyard Haven Library presents its winter/spring film series featuring Oscar nominated films and other special just released films.