The Week Ahead: Friday, December 25 through Thursday, December 31, 2015
December 25, 2015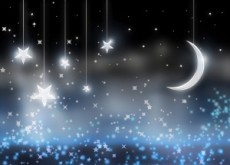 The Island takes a deep breath in the Week Ahead, recouping from holiday shopping, hospitality, excitement and travel. Life doesn't really get back on track until after the holiday weekend and then only briefly before we once again stop to celebrate…this time to welcome a New Year! We hope you are able to take the time to slowdown, take a deep breath and savor the dwindling hours of 2015. Happy New Year one and all!
Friday, December 25
Happy Holidays from MVOL.com!
Monday, December 28
Monday Night At The Movies
Monday Movies are back for another winter season, with your host, Jamie Alley. All tickets $5 at the door, cash only. This weekat7:30 pm: Carousel

Tuesday, December 29
Adult Coloring Night
Color away your holiday stress with our great selection of the latest adult coloring books and top-of-the-line markers. Relax with herbal tea and soothing music at the OB Library.
Wednesday, December 30
Children's Art with Miss Lani: Wonder of Animals
From the Denali Mountain to the Galapagos Islands­ we shall paint the resilient animals, their habitats and their ROARS for our help to protect the abundance of all animal species.
Thursday, December 31
Annual New Year's Eve Party @ The Harbor View Hotel
Toast 2016 at Harbor View Hotel's  5th Annual New Year's Eve Celebration! Hors d'oeuvres available throughout the evening beginning at 9pm. At midnight, step outside to enjoy fireworks over Edgartown Harbor.