The Week Ahead: Friday, December 18 through Thursday, December 24, 2015
December 18, 2015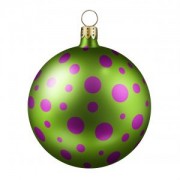 The Week Ahead heads into the holiday homestretch kicking off with the culmination of the Gingerbread Lighthouse Competion, last minute crafting at the Oak Bluffs Library, a winter time 5K and a wrap for this year's Teddy Bear Suite. Come December 24, we step away from our usual Week Ahead format and offer a link to services being held at Island Places of Worship. Wishing you all the happiest holiday ever!
Friday, December 18
Gingerbread Lighthouse Competition
At some point in your life, you've probably assembled and decorated a gingerbread house, but have you ever made a gingerbread lighthouse? Come see our amazing entries!
Painting Party at The Harbor View Hotel
Join in for a special evening of painting and dining in the restaurant at the beautiful Harbor View Hotel! We'll paint our view of the lighthouse all decked out for the Season.
Saturday, December 18
Holiday Crafting with Carolina
Come make assorted holiday crafts at the Oak Bluffs Public Library, all material provided.
Sunday, December 20
Teddy Bear Trot – Holiday 5K Fun Run & Walk
The Teddy Bear Trot, Holiday Fun Run begins at the Harbor View Hotel, continues through town, out to Katama General Store and back, ending at Teddy Bear Suite

Monday, December 21
Monday Night At The Movies
Monday Movies are back for another winter season, with your host, Jamie Alley. All tickets $5 at the door, cash only. Tonight at 7:30 pm: In The Good Old Summertime
Tuesday, December 22
Tom Maley Life Drawing
This group met for many years at the home of Tom Maley and now they meet at Featherstone for two hours each Tuesday morning. New participants are welcome.
Wednesday, December 23
Martha's Vineyard Teddy Bear Suite
Celebrating its 5th enchanting year, Point B Realty's Martha's Vineyard Teddy Bear Suite fundraiser is a magical holiday tradition where family memories are made.
Thursday, December 24
Happy Holidays from MVOL.com!