The Week Ahead: Friday, December 4 through Thursday, December 10
December 4, 2015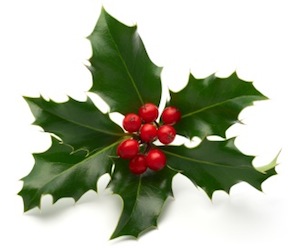 Welcome to the week where the holiday season begins in earnest on MV! From the MV Museum's annual treasure-identifying event with Skinner Inc, through days of ornament- and gift-making for all ages, holiday gift shows and so much more, you'll find the happy excitement of the upcoming holidays permeates all the Island towns with its magic. We hope you'll set some time aside during this busy season to meet up with friends and family and experience MV at its most festive. Enjoy the Week Ahead!
Friday, December 4
What's It Worth? With Skinner, Inc.
Family heirlooms and yard-sale treasures take the stage at this fun-filled evening of antiquarian show and tell. Open house with appraisers from Skinner Inc. Saturday: Appraisal Day with Skinner, Inc.
Saturday, December 5
Christmas in Oak Bluffs
Head over to Oak Bluffs for a day filled with holiday activities and fun: Kick off the day at the Oceanview Restaurant with free card photo portraits, music vendors and more.
Sunday, December 6
Children's Holiday Gift Making
Drop in to make a holiday gift.  We will have materials to make calendars (bring your pictures), jewelry, picture frames, scrap books, and other treats.
Monday, December 7
Ladies Night: Origami Christmas Stars with Lynn Hoeft
Just in time for decorating your tree or your home, learn how to fold paper into two beautiful star ornaments.
Tuesday, December 8
Beach Walk with Ornament Making
Spend time with friends and family exploring the beaches of Long Point in search of natural craft supplies. A Trustees' Educator will assist with ornament-making.
Wednesday, December 9
Holiday Gift Show
Dozens of affordable Island artist-made gifts for sale. Open daily, all sales benefit Vineyard Artists and Featherstone.
Thursday, December 10
Christmas in Edgartown – Day 1
Join us for Christmas in Edgartown – 4 days of fun, shopping and events the whole family will enjoy!