The Week Ahead: Friday, November 20 through Thursday, November 26, 2015
November 20, 2015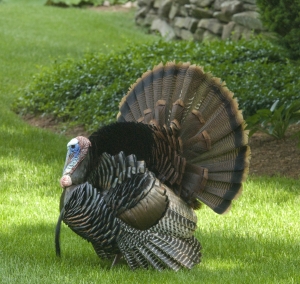 Welcome to the week that brings us the first holiday of the winter season. As such, the Week Ahead brings with it the start of  events that will continue into December,  including two annual holiday gift shows that highlight the artists and talented craftspeople of Martha's Vineyard.  Aside from the events mentioned below, Island restaurants are gearing up for Thanksgiving.  Click here to access information about where and what you'll be able to enjoy for this yearly feast.  Happy Thanksgiving and enjoy the Week Ahead!

Friday, November 20
The 13th Annual Holiday Gift Show Preview Party
Be the first to see and purchase Items from our Annual Holiday Gift Show! Join us for an exciting evening of shopping and sweet treats. All items in the show…
Saturday, November 21
Natural Dyes at the FARM Institute
Celebrate the natural colors of the season in a dye workshop centered on the plant indigo! We'll discuss how to grow the plant as well as how to process it…
Sunday, November 22
Lego Car Races
Come build a Lego race car and race your car.  The Library will display the cars that are made.
Monday, November 23
Monday Night At The Movies
Monday Movies are back for another winter season, with your host, Jamie Alley. All tickets $5 at the door, cash only. Movies begins at 7:30 pm. Tonight: Kiss Me Kate.
Tuesday, November 24
Edgartown Walking Tour
Edgartown needs to be explored by foot to fully appreciate its beauty & rich history. Our knowledgeable guide will lead you down its picturesque paths, through Edgartown's past and into the present.
Wednesday, November 25
Small Wonders Holiday Show
Louisa Gould Gallery at 54 Main St. Vineyard Haven hosts its annual Small Wonders Holiday Showwhich will continue to December 27 and hold its Open House this Friday , November 27.
Thursday, November 26 – HAPPY THANKSGIVING!
Eat…Sleep…Celebrate!!!