The Week Ahead: Friday, October 30 through Thursday, November 5, 2015
October 30, 2015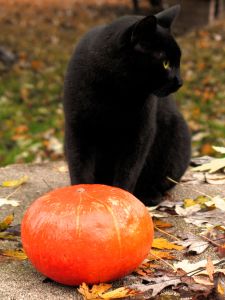 Welcome to the Halloween Weekend everyone! The spooky holiday clearly dominates our calendar for the Week Ahead with events for all ages, ranging from entertaining to eerie. Besides those mentioned below be sure to check out more Halloween happenings on the MVOL.com events and by clicking here.
Wishing all the Island's trick or treaters a safe night out and a Happy Halloween Week Ahead!
Friday, October 30
Creatures of the Night: A Felix Neck Halloween
Come experience Halloween at Felix Neck in a creative, non-scary manner. Kicking off with a hayride at 5:15pm with other activities throughout the evening.
Saturday October 31
Happy Haunting
Bring Trick or Treaters to downtown Edgartown for tons of candy and a lot of events organized by Edgartown businesses. Annual Costume Contest too!
Halloween in Oak Bluffs
A full day of Halloween fun in Oak Bluffs! 1pm: Spontaneous Parade and Trick and Treating Parade will start at beginning of Circuit Avenue and more to follow!
CLOCKS GO BACK AN HOUR TONIGHT!
Sunday, November 1
Journalist Donald Snyder to Speak at Martha's Vineyard Hebrew Center
Mr. Snyder will talk about Anti-Semitism and the migration issue in Germany, Poland and the Czech Republic on Sunday, At the Harriet B. Freedberg Learning Center
Monday, November 2
Ladies Night: Paint Your Own Ceramic Plate
Just in time for the gift giving season- come paint your own personalized ceramic plate! We will be using an array of colorful glazes and learning several techniques.
Tuesday, November 3
Edgartown Walking Tour
Edgartown needs to be explored by foot to fully appreciate its beauty & rich history. Our knowledgeable guide will lead you down its picturesque paths through Edgartown's past.
Wednesday, November 4
Featherstone Uke Jam
Come learn how to play the ukulele in a relaxed, fun atmosphere! Play along with the group and enjoy refreshments and lots of laughs!
Thursday, November 5
Nursery School Naturalists
Join us as we look for signs of fall. Watch the season unfold at Felix Neck Wildlife Sanctuary as we welcome the colder weather.