The Week Ahead: Friday, September 25 through Thursday, October 1, 2015
September 25, 2015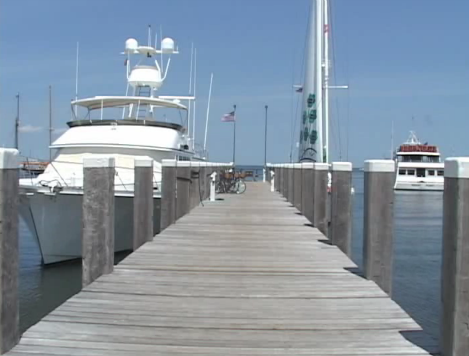 Welcome to the last week of September everyone! Among the events taking place this week are Felix Neck's Moonrise Kayak Tours. Those participating this week are in for a special treat: On September 27 September's full moon, also called a harvest moon, will be the last of 4 consecutive super moons. A super moon occurs when a full or new moon passes the earth at the closest point of its orbit. Sunday's moon will be passing closer to the earth than the others and will therefore appear to be larger than any of the preceding three. Even more amazing, the moon will pass into a total lunar eclipse beginning at 10:11 pm and ending at 11:24 pm, giving the moon a coppery red aspect. Eyes to the sky to experience nature's light show and enjoy the Week Ahead!
Friday, September 25
The Finest Cut: Taking the Fear Out of Pruning
Join PHA horticulturalist/arborist Ian Jochems to learn how to take the fear out of pruning. Ian will cover techniques such as directional pruning, shrub rejuvenation and the three cut method.
Saturday, September 26
Smithsonian Magazine Museum Day
The Museum is participating in Smithsonian Magazine's annual Museum Day for a fourth straight year. Come experience the Museum free of charge on this special day.
Sunday, September 27
Moonrise Kayak Tours
See Sengekontacket Pond in a new light—moonlight—as we celebrate the different full moons of summer. With a guide, kayak on the pond as the sun sets and stars twinkle.
Monday, September 28
OceA Wilderness : A Performance in Process
Marianne Goldberg, artistic director & founder of Pathways Living Room Studios, and The Yard invite you to a performance of a work in process focused on oceans expedition and embodiment
Tuesday, September 29
Edgartown Walking Tour
Explore Edgartown by foot to fully appreciate its beauty & rich history. Meets in front of Old Whaling Church.
Wednesday, September 30
All Things Mac with Karen Huff
Do you have a small or large question about your Apple device,be it iPhone, iPad, iPod, or Mac laptop? Bring in your stuff and get answers to all your questions.
Thursday, October 1
Grounds Volunteers Work Day
Individuals interested in volunteering on the PHA grounds are encouraged to join us on the first Thursday of the month from April through October from 9am to noon.