The Week Ahead: Friday, September 11 through Thursday, September 17, 2015
September 11, 2015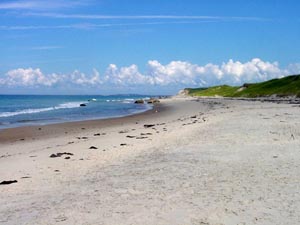 The Week Ahead brings us to mid-September and the start of a number of events, at least one of which will carries us through to autumn. Typical of the Island there is something for everyone, from history buffs, to fisher folk and artists in a variety of media. Indoors or out, we invite you to enjoy the Week Ahead on Martha's Vineyard!
Friday, September 11
From Martha's Vineyard to the Shore in 19th Century 3D Stereoviews
Island and seafaring life in 19th century Massachusetts was widely documented by 3D photographers whose digitized work will be projected for viewing as it was intended to be seen.
Saturday & Sunday, September 12 & 13
11th Annual Aquinnah Wampanoag Pow Wow
Grand entry, native artisans & crafts, storytelling, native drumming and dancing.
Saturday, September 12
Annual "You Can't Spell mARTha's Vineyard' without A-R-T" Party
Enjoy fine food and conversations with treasured Vineyard artists at our annual A-R-T Party.
Sunday, September 13
Opening Day of the 70th Anniversary MV Striped Bass & Bluefish Derby
The MV Striped Bass & Bluefish Derby celebrates its 70th anniversary this year.  Beginning today and continuing through October 17th.
Monday, September 14
Share Your Prose at WT Library's "Writers Read" Event
The West Tisbury Library hosts its second "Writers Read" evening featuring community members reading short original prose pieces.
Tuesday & Wednesday, September 15 & 16
One-Act Play Fest
ArtSpace will present a one-act play festival on both Tuesday and Wednesday at its 505 State Rd, West Tisbury, location.
Wednesday – Sunday, September 16 & 20
5TH Annual Martha's Vineyard Songwriters Festival
The 5th Annual Martha's Vineyard Songwriters Festival will host some of Nashville's finest songwriters and artists.
Thursday, September 17
"Ancient News is New News: Geological Revelations in Moving the Gay Head Lighthouse"
Byron Stone of the U.S. Geological Service will present a lecture and powerpoint on the geological findings revealed during the process of moving the Gay Head Lighthouse.