The Week Ahead: Friday, June 5 through Thursday, June 11, 2015
June 5, 2015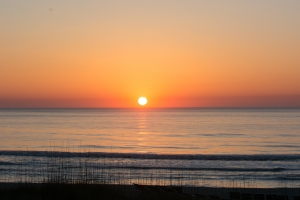 Fundraisers and just plain fun are on tap in the Week Ahead:  For starters, the West Tisbury Summer Farmers Market reopens this Saturday at the Grange Hall while later the same day you can learn about spinning wool at the Felix Neck Wildlife Sanctuary. Or create a cocktail, sink a hole in one, or see what young Island artists are up to at Featherstone Center for the Arts current exhibit.  Whatever you chose to do, be sure to enjoy the Week Ahead!
Friday, June 5
Creating Signature Cocktails
Join the cocktail experts from Boston's Booze Époque, as they guide you through the process of creating a beautiful signature cocktail.
Saturday, June 6
First of the Season! West Tisbury Farmers Market
Vegetables, pantry items, produce and more! The West Tisbury summer Farmers Market returns to The Grange Hall on State Road in West Tisbury.
Spinning Wool
Try your hand at the hand spindle and learn about island wool with Rebecca Gilbert of Native Earth Teaching Farm hosted by the Felix Neck Wildlife Sanctuary.
Sunday June 7
21st Annual Children's Benefit Golf Tournament
21st Annual Children's Benefit Golf Tournament at Farm Neck Golf Club. A gala event to support the Martha's Vineyard Boys & Girls Club
Feed Island Art: Sunday Dinner Fundraisers
Dine on Sunday evenings at Beetlebung Restaurant & Bar in Oak Bluffs and a portion (15%) of your dinner check will go to Featherstone Center for the Arts.
Tuesday, June 9
Exhibit: 30 Under 30 Art Show
Featherstone Center for the Arts invites you to view the 30 Under 30 Show from 12pm-4pm. Show continues through June 17.
Wednesday, June 10
Mutants in our Midst: Darwin, Horticulture, and Evolution
Although often overlooked, many of the plants that we grow in gardens are premier examples of the ongoing process of evolution. Learn more at the Polly Hill Arboretum.
Thursday, June 11
Benefit for The Yard: Up Close and Personal with The Schonberg Fellows
Join us for light appetizers and wine before the "behind the scenes" showing. A champagne toast with Chilmark Chocolates follows.