The Week Ahead: Friday May 8 through Thursday, May 14, 2015
May 8, 2015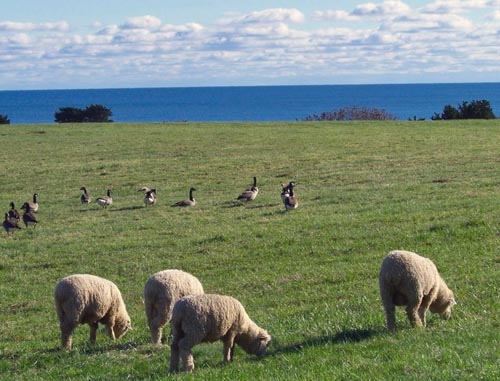 Mother's Day events dominate the weekend along with the opportunity to celebrate Mom at l'etoile restaurant, The Terrace @ Charlotte Inn, Water Street @ Harborview Hotel, The Dunes at the Winnetu and other restaurants Island wide that will be feting Mom with special meals this Sunday. For the balance of the Week Ahead, fun events indoors and out bring us to mid-month and the rapidly approaching summer season. Enjoy the Week Ahead and Happy Mother's Day to all the Moms out there from all of us at MVOL.com!
Friday, May 8 – Sunday, May 10
4th Annual Pink & Green Weekend
The 4th annual Pink & Green Weekend, celebrates Spring and Mother's Day, in Edgartown May 8-10,
Events, sales, presentations and the Pink & Green Prom.
The MV Wine Festival
The MV Wine Festival is a 4-day festival taking place throughout Martha's Vineyard celebrating wine and food at local homes and businesses.
Sunday, May 10
Plants for Mom
Spend Mother's Day at the Arboretum! The Visitor Center will be open and flowering shrubs will be available for purchase. Staff led guided walks.
Monday, May 11
"How to Remember Not to Forget"
"How to Remember Not to Forget" is back with updated information. Free & for all age at the Tisbury Senior Center.
Tuesday , May 12
Kayak Quest
Enjoy Sengekontacket Pond at your own pace on this self-guided tour. Rhyming "quest" clues (think treasure hunt!) will help you uncover the story of the Pond's people, places, and wildlife.
Wednesday, May 13
Spring Readings Showcasing MV Writers Residency Fellows
This year's annual Spring Reading Series at the West Tisbury. Readings will be followed by a brief Q & A.
Thursday, May 14
The Immigrant Experience, Hopes & Dreams on MV
The Immigrant Experience, Hopes and Dreams on Martha's Vineyard: How Do We Support Our Multicultural and Multilingual Community? Join us for this important panel and community discussion.