The Week Ahead: Friday, May 1 through Thursday, May 7, 2015
May 1, 2015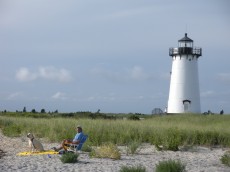 Welcome to the first week of May! On tap for the Week Ahead is a collection of events that presage the summer ahead: We have an art opening, theater events, a biking fundraiser and the Martha's Vineyard Wine Festival…a four day event celebrating the enjoyment of fine foods and wine. Come and enjoy all or just a sampling of what the Week Ahead has on offer!
Friday, May 1
Free Open Chamber Music Rehearsals
Trinity United Methodist Worship Center in the Oak Bluffs Campgrounds invites you to enjoy a free informal program of classical chamber music performed by the popular MV Trio and other musical guests.
Saturday, May 2
An Evening With William Butler Yeats
Arts and Society invites you to an evening celebrating the poetry of  William Butler Yeats on Saturday may 2 at 8 pm. Reading takes place at the Katharine Cornell Theater.
Ride the Vineyard – Annual MS Fundraiser
With the quaint charm and beautiful ocean views of Martha's Vineyard, cyclists can choose from 25K, 50K or 100K routes.
Sunday, May 3
Opening Reception at Alison Shaw Gallery
Alison Shaw Gallery's first opening reception of the 2015 season, featuring the fine art photography of our Advanced Mentorship group. All nine photographers will be at the opening reception.
Monday, May 4
Herbal Care with Monica Miller
Monica Miller of Skye Botanicals Natural Skin Care shares her secrets with the ladies in an evening of potion making focusing on Monica's famous Aromatic Healing Balm.
Tuesday, May 5
Kayak Quest
Enjoy Sengekontacket Pond at your own pace on this self-guided tour. Rhyming "quest" clues (think treasure hunt!) will help you uncover the story of the Pond's people, places, and wildlife.
Wednesday, May 6
Composition Oil Painting with Leslie Baker
8 week session will concentrate on compositional issues: how to identify your focus, how to accentuate contrasts, how to underplay what's not essential, finding major value shapes and seeing abstractly.
Thursday, May 7 – Sunday, May 10
The MV Wine Festival
The MV Wine Festival is a  four day festival taking place May 7th-10th throughout Martha's Vineyard celebrating wine and food at local homes and businesses.