The Week Ahead: Friday, April 17 through Thursday, April 23, 2015
April 17, 2015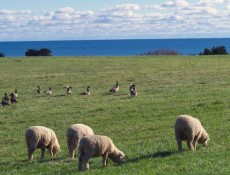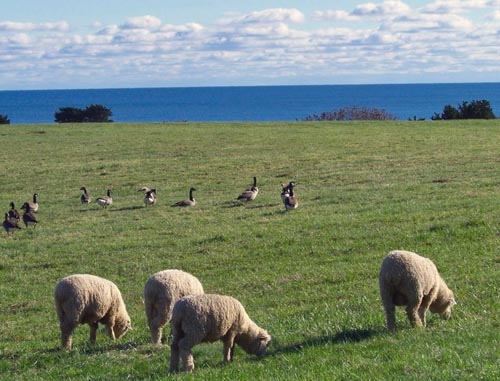 School's out for most of the Week Ahead but that doesn't stop Island businesses and organizations from offering lots of fun events for those of us who will spend our 'staycations' right here at home. Also anticipated is the Patriots' Day holiday which will give lots of us a three day weekend during which to enjoy the newly beautiful weather. Enjoy The Week Ahead!
Friday, April 17
Opening Day at Coop De Ville + Shuck Shack
Join us at Opening Day at Coop De Ville + Shuck Shack as we kick off the 2015 season with local oysters, Vineyard little necks, craft beers, and more!
Saturday, April 18
Wildlife Monitoring Volunteer Training
Ospreys are a signature species for the Vineyard. These iconic birds are easy to see, breed on the Vineyard, and are a beloved symbol of the Island.
Sunday, April 19
Exhibit: Oceans Wilderness, Off Usual Routes & Space Arts
Oceans Wilderness, Off Usual Routes & Space Arts is a part of The Pathways OceA Festival 2015 Gallery open daily from 12-4pm.
Monday, April 20
Current Music Club
Music appreciation group for teens. Music lovers come together and expand their understanding and awareness of music
Tuesday, April 21
Poet Arnie Reisman Reads
On Tuesday, April 21 at 4:30pm island-wide poet laureate Arnie Reisman will give a reading followed by an open mike. Community poets are invited to read their work.
Tuesday, April 21 – Friday, April 24
Spring Into Nature!
Join us during your school vacation week to explore different island properties, learn about wildlife, grow food, make crafts, sing songs, listen to stories and much more!
Wednesday, April 22
Crab Cake Supper
Wednesday  Crab Cake Supper: Two of our signature crab cakes, crisp sweet potato fries, herb focaccia, fresh citrus coleslaw, vinaigrette slaw, tangy tartar sauce and an ice-cold drink.
Thursday, April 23
Open Auditions for Island Actors
All Vineyard actors, both AEA and non-Equity, are welcome to audition for the upcoming Playhouse season (May through September) and also our December holiday production.