The Week Ahead: Friday, March 20 through Thursday, March 26, 2015
March 20, 2015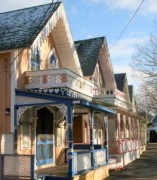 Spring begins and the MV Film Festival ends as we start a new week  and a new season on Martha's Vineyard.  Old springtime favorites such as ITW's One Act Play Festival return as well as a chance to support and enjoy the bounty of Island shellfish harvesting at the Harbor View Hotel. Stargaze at Felix Neck or moviegaze at Island theaters or libraries…it's all here for you to enjoy in the Week Ahead!
Thursday – Sunday, March 19-22
The 15th Annual Martha's Vineyard Film Festival
Three days left of the 15th Annual Martha's Vineyard Film Festival – join us for independent films, kids events & more.

Friday, March 20
Romancing the Oyster
Harbor View Hotel and Martha's Vineyard Shellfish Group host the second annual Romancing the Oyster event, a fundraising dinner highlighting local shellfish farmers.
Friday & Saturday, March 20 & 21
Island Theatre Workshop One Act Play Festival
Island Theatre Workshop returns to the Katharine Cornell stage this Friday at 7:30 with its annual One Act Play Festival.  This year's program includes "Is It ME?" by Tony Devaney.
Sunday, March 22
Stargazing at Felix Neck Wildlife Sanctuary
Want to know more about the night sky?  Join us at Felix Neck Wildlife Sanctuary while we stargaze and learn basic astronomy. Beginners will view the stars and planets and discover winter constellations.
Monday, March 23
Monday Night At The Movies
Island Entertainment presents Monday Night at the Movies with host, Jamie Alley at the Martha's Vineyard Playhouse Patricia Neal Stage. This week: Night of the Iguana

Tuesday, March 24
Monotype Class Nick Thayer
Featherstone Center for the Arts invites you to discover Monotype – the truly "painterly" print medium, requiring no special tools that allows you to expand your imagination to unlimited possibilities.
Wednesday, March 25
mvyradio Open House
Join us from noon to 3 pm at mvyradio's Open House!  Come visit our studios on 57 Carrolls Way in VH, meet the staff and enjoy light refreshments.
Thursday, March 26
Martha's Vineyard Partnership for Health Offers Indoor Walking Group
Join a free indoor walking group led by a registered nurse.