The Week Ahead Friday, March 13 through Thursday, March 19, 2015
March 13, 2015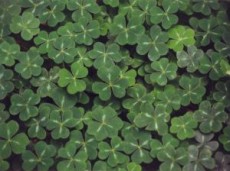 Welcome to the Week Ahead and Happy St. Patricks Day to all! After all this winter's snow what better to celebrate the green of spring and of Ireland! Island restaurants get in the spirit of the holiday, some as early as the coming weekend others later in the week. Either way, traditional foods, drink and music make the week festive. Now that the snow is melting (fingers crossed!) you may be amazed to see small green sprouts that have already risen above ground and are waiting, as are we all, for the first warm days of the new season beginning on March 20. Enjoy the Week Ahead!
Friday, March 13
Comedy Show and Dinner at Harbor View Hotel
The popular Comedy Show returns to Harbor View Hotel on March 13 with a new lineup featuring Billy Winn, Maya Manion, and Al Park.
Saturday March 14
4th Annual St. Patrick's Day Parade & Celebration
Join in the fun this St. Patrick's day as the Kelley House and The Newes from America host  the 4th Annual St. Patrick's Day Parade & Celebration. then it's the always amazing Family Dance-O-Rama Celebrates St. Patrick's Day craic.
Sunday, March 15
Jam for Sam at Offshore Ale
Two great events in one! Celebrate St. Patrick's at Offshore Ale Company with a full Irish Breakfast from 9-11 am, then on to  lunch and dinner featuring special dishes from Offshore history Music and the chance to contribute to an important fundraiser.
Slow Food MV Farmers Brunch – Community Event
Slow Food MV invites you to a GMO-Free "Farmers Brunch", prepared by chef Jan Buhrman, at the Chilmark Community Center.
Monday, March 16
Monday Night At The Movies
Island Entertainment presents Monday Night at the Movies with host, Jamie Alley at the Martha's Vineyard Playhouse Patricia Neal Stage. $5 cash only at the door. This week: Jupiter's Darling
Tuesday, March 17
Nantucket Lightship Baskets with Celeste Santee
Come and learn the lore and how to make Nantucket Lightship baskets crafted with traditional methods and materials
HAPPY ST. PADDY'S DAY!
Wednesday, March 18
Featherstone Uke Jam
Come learn how to play the ukulele in a relaxed, fun atmosphere! Play along with the group and enjoy refreshments and lots of laughs!
Thursday, March 19 through Sunday, March 22
The 15th Annual Martha's Vineyard Film Festival
The 15th Annual Martha's Vineyard Film Festival offers 4 days of great independent films, kids events, and more!