The Week Ahead: Friday, March 6 through Thursday, March 12, 2015
March 6, 2015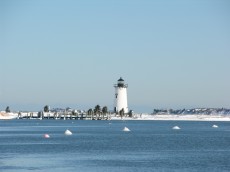 Lots going on to keep our minds off the intermittent snow that doesn't seem to be able to stop itself from dumping more and more of the white stuff on MV, even as the month of March progresses. Regardless of what's on the ground, we'll all be 'springing ahead' this Sunday and setting clocks forward one hour as Daylight Savings Time returns. Enjoy the Week Ahead!
Friday, March 6
Martha's Vineyard Playhouse Presents Peter Luce Playreaders
Martha's Vineyard Playhouse hosts Peter Luce Playreaders presentation of Twelve Angry Jurors based on Twelve Angry Men, written by Reginald Rose Directed by Leslie J. Stark.
Saturday, March 7
Shakespeare for the Masses: King Lear
Shakespeare for the Masses – Quick & Painless & Free! A dramatic reading of King Lear, "A famous play about madness, weather, and family dysfunction."
Sunday, March 8
Healthy Aging Task Force Hosts 'Still Alice' @ MV Film Center
The Healthy Aging Task Force MV is partnering with the MV Film Society for a special screening of the feature film "Still Alice." Post screening discussion participants will include members of The Martha's Vineyard Center for Living'sSupportive Day Program, Windemere's Memory Care Unit, and the Caregiver Support Group.
Monday, March 9
Monday Night At The Movies
Island Entertainment presents Monday Night at the Movies with host, Jamie Alley at the Martha's Vineyard Playhouse Patricia Neal Stage. This week: Desk Set.
Tuesday, March 10
Nantucket Lightship Baskets with Celeste Santee
Come and learn the lore and how to make Nantucket Lightship baskets crafted with traditional methods and materials
Wednesday, March 11
Crab Cake Supper
Two of our signature crab cakes, crisp sweet potato fries, herb focaccia, fresh citrus coleslaw, vinaigrette slaw, tangy tartar sauce and an ice-cold drink.
Thursday, March 12
Beginning Ceramics: Hand Building and Wheel Throwing Frank Creney
In these classes you will learn wheel throwing techniques to make everyday items for your kitchen: mugs, bowls and plates.