The Week Ahead Friday, February 27 through Thursday, March 5
February 27, 2015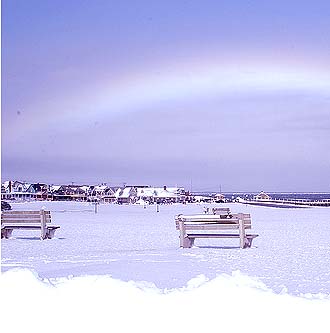 Well that was fast! February certainly came and went in a snow flurry! It's been a quiet week here on Martha's Vineyard as winter takes a few more shots at us before moving on to March and hopefully, moderating weather systems. Change is  in the air as this week's events multiply and diversify. Enjoy the Week Ahead!
Friday, February 27
Comedy Show and Dinner at Harbor View Hotel
Back for its third year, the popular Comedy Show returns to Harbor View Hotel with a new star-studded lineup and special guests.
Saturday, February 28
Katama's Little Bo Sheep
Join the FARM Institute in welcoming their newest lamb arrivals! Visiting times will be on Saturdays and Wednesdays from 2:45-3:30
Sunday, March 1 through Saturday, March 21
Healthy Cooking
Jenn Chang of MV Partnership for Health will demonstrate healthy cooking at the Oak Bluffs Public Library.
Monday, March 2
Ladies Night: Intention Candles with Billie Jean Sullivan
Join us for a cozy positive evening here at Featherstone Center for the Arts and  make wonderful one-of-a-kind Intention candles.
Tuesday, March 3
Nantucket Lightship Basket Making Celeste Santee
Come and learn the lore and how to make Nantucket Lightship baskets crafted with traditional methods and materials. One on One instruction in a fun group environment.
Wednesday, March 4
Cathy Walthers: Creative Cooking Classes for Kids
Do you want your kids to cook dinner for you instead of complaining about it? Give your kids life-long cooking skills of learning how to create delicious and healthy meals.
Thursday, March 5
I Love Ewe: Year of the Sheep Art Show
I Love Ewe: Year of the Sheep Art Show at the Featherstone Center for the Arts. Gallery open daily from 12-4pm