The Week Ahead: Friday January 30 through Thursday, February 5, 2015
January 30, 2015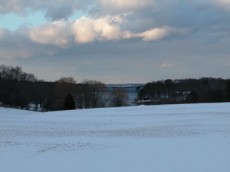 Looks like a quiet Week Ahead coming up on Martha's Vineyard. With more snow predicted, we can't guarantee that events listed here will make it through the next round of winter storms so please check in with the sponsors before venturing forth. Stay warm, stay safe and enjoy the Week Ahead!
Friday, January 30
"We Are the New Generation Concert"
Join us at Alex's Place at YMCA of Martha's Vineyard for a special performance of rising teen stars.
Saturday, January 31
Big Moon Owl Prowl
Hoo's out there? Owls silently fly through our island woods and fields. Join us at Felix Neck Wildlife Sanctuary for a full moon walk to look, listen, and learn about these nocturnal…
Monday, February 2
Ladies Night: Felted Hearts with Sabrina Kuchta
Come in from the cold and warm your hands and hearts by learning the craft of needle felting. We will spend a lovely evening making hearts at the Featherstone Center for the Arts.
Tuesday, February 3
VH Library: Movie Night: The Judge
Big city lawyer Hank Palmer (Robert Downey Jr.) returns to his childhood home where his father, the town's judge (Robert Duval), is suspected of murder. Hank sets out to discover…
Wednesday, February 4
Character Storytime – Llama Llama
Children of all ages welcome at the Oak Bluffs Public Library. Meet Llama Llama at this special storytime!
Thursday, February 5
Open Printmaking with Nick Thayer
For the experienced printmaker, who wants dedicated time to create. Work on your own projects in the Featherstone Center for the Arts printmaking studio.