The Week Ahead: Friday, January 23 through Thursday, January 29, 2015
January 23, 2015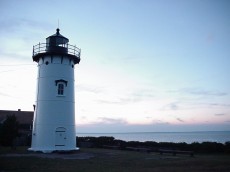 Armchair travel, a little Red Hot Blues and a few classic films join the roster of events taking place in the Week Ahead. Ongoing events that are winding up at month's end include Resolution Body Melt and the "The Photographic Art of Healing" Presentation & Exhibit at the Vineyard Haven Library. If you haven't worked these into your schedule and don't want to miss the chance…seize the moment in the Week Ahead!
Friday, January 23
Alex's Systers
Monthly gathering at Alex's Place, YMCA of Martha's Vineyard for teen girls and community mentors All teen ladies welcome. Free but call to pre-register.
Saturday, January 24
Red Hot Blues Bash with Mike Benjamin
Join the Chilmark School PTO at the Chilmark Community Center at the Red Hot Blues Bash featuring the Mike Benjamin Band.
Sunday, January 25
Talk: Travels to Mongolia with Anita Hotchkiss
On Sunday, January 25th at 2 pm at the Vineyard Haven Library, Anita Hotchkiss will share slides and impressions of her recent trip to Mongolia.

Monday, January 26
Monday Night At The Movies
Martha's Vineyard Playhouse in association with Island Entertainment presents Monday Night At The Movies with your host, Jamie Alley at the Patricia Neal Stage. This week: The Night Of The Iguana
Tuesday, January 27
VH Library Movie Night: The Good Lie
Orphaned by the brutal Civil war in Sudan that began in 1983, these young victims traveled as many as a thousand miles on foot in search of safety.
Wednesday, January 28
1960s Film Series: Guess Who's Coming to Dinner (1967)
In conjunction with the ongoing exhibit Sea Change: MV in the 1960s, join us for the next installment in our 1960s film series.
Thursday, January 29
Martha's Vineyard Partnership for Health Offers Indoor Walking Group
The Martha's Vineyard Partnership for Health invites you to join a free indoor walking group led by a registered nurse.