The Week Ahead: Friday, January 2 through Thursday, January 8, 2015
January 2, 2015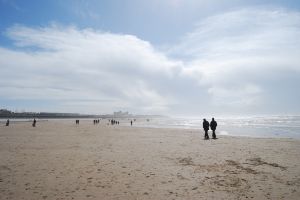 Welcome to the first week of the New Year! The Island takes its first steps into 2015 at a characteristically slow pace after the busy holiday season. Island libraries and pubs are among those who sponsor programs to keep us connected and engaged as the winter progresses. Enjoy the Week Ahead!
Friday January 2
Drop-in Crafts for Children: Decorate a Picture Frame
Decorate a picture frame at the Edgartown Library, noon to 4 pm.  Free and all welcome.
Saturday, January 3
Pinterest for Quilters: MV Modern Quilt Guild Gathering
Quilters of all kinds are all welcome. We will begin with a demonstration: "Pinterest for Quilters." Bring your own quilt project to work on, or help make 'community' quilts.
Monday, January 5
Edgartown Free Monday Night Community Suppers
Free Community Supper every Monday evening at 5:30 PM in the Baylies Room of the Old Whaling Church on South Main Street. Enjoy wonderful food and great conversation.
Tuesday, January 6
Live Music at Offshore Ale
Join us at Offshore Ale Tuesdays and Wednesdays for live jazz with  Jeremy Berlin + Eric Johnson
Wednesday, January 7
The Long Point Five Music and Refreshments
The Long Point Five is an Island repertory ensemble composed of John Schilling on trumpet, Jim Athearn on trombone, Julie Schilling on clarinet, Bud Larson on flute and Jeri Larson…
Thursday, January 8
Throwback Thursday Movie Night
Kick-off the Mini Golf weekend with this 1980 classic comedy starring Chevy Chase, Bill Murray, and a gopher.