The Week Ahead: Tuesday, Dec. 30 2014 through Friday, Jan. 2, 2015
December 30, 2014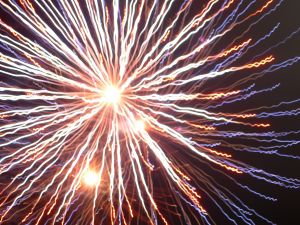 A rather short and spare Week Ahead as we emerge from the Holidays and attempt to re-establish our usual routines for 2015. It goes without saying that New Year's Eve and the first day of 2015 define the Week Ahead as the Island celebrates with the Harbor View's annual gala and fireworks, The MV Film Centers annual 'bash' and Island restaurants (including the Lookout Tavern!) pull out all the stops to make sure your Holiday meal is a festive one. Wishing you all a very happy New Year and all the best for 2015!
Tuesday, December 30
Drop-in Crafts: Make a Hanging Treat For The Birds
Bird feeding season is upon us! Make a treat to hang out for the birds at the Edgartown Library, noon to 4 pm.
Wednesday, December 31
New Year's Eve Bash at the MV Film Center
You are invited to a  New Year's Eve Bash at the MV Film Center !  Join us for a special night of film, food, libations, music, and cheer . Watch the ball drop in NYC's Time Square on the center's big screen.
Harbor View Hotel New Year's Eve Party!
Celebrate at the Harbor View Hotel, where the party starts at 9 pm. The Vineyard's best party bands Sultans and Mike Benjamin Band will be playing at Water Street. Fireworks welcome the New Year.
Thursday, January 1, 2015
HAPPY NEW YEAR EVERYONE!

Friday, January 2
Community Open Stage
At Alex's Place at YMCA of Martha's Vineyard. All Ages Welcome Admission: $5