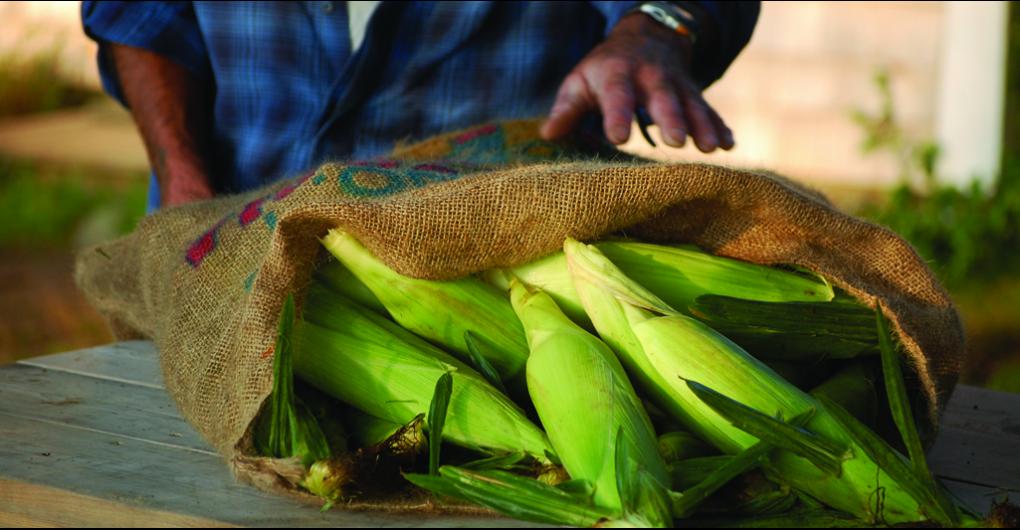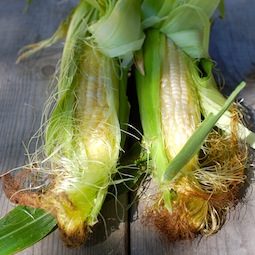 One of the glories of summer's end is Island corn, a rare treat available only during an always-too-brief season. Freshly picked corn offers a taste that simply can't be duplicated by its supermarket counterpart.  Sitting on your plate within hours of making the transition from stalk to table—with a brief  interlude of boiling, steaming  or husk-on roasting—corn is as fast a food as nature offers.
But while the profusion of corn lasts, I like to eat as much of it as possible. Enter corn chowder — summer's ultimate comfort food.
The basic recipe couldn't be simpler: Strip corn from its cob; sauté diced onion in butter, then add the corn kernels with enough liquid (made by boiling the stripped cobs in a veggie broth for about an hour) to cover. Simmer for about 20 minutes. Remove about a quarter of the kernels from the pot. Set these aside. Then blend  what's remaining in the pot to a smooth or nearly smooth consistency. Add milk, cream or half and half to taste. Add the reserved kernels back into the pot. If you'd like a hardier chowder, now's the time to add some diced, boiled potatoes. Salt and pepper to taste.
Want something a little less basic? 
Try these season-appropriate add-ins to bump your corn chowder up a notch without obscuring its sunny, sweet flavor:
Chop a handful of fresh basil until it is very fine, bordering on pasty.  Soak this in a neutral oil overnight, then strain through a fine mesh sieve. Dribble some of the resulting deep green oil, infused with the basil's herb-y flavor, onto your chowder.
Blend your favorite red chili pepper (a single canned chipotle is my choice) with a little water or oil to form a thick paste. Swirl a dot of the thick, adobe-red sauce into your chowder transforming it instantly from soothing to scintillating.
A grilled tomato slice atop your chowder makes it taste like a bowl full of summertime.
For a crunchy and peppery contrast to corn chowder's lush sweetness, add a generous pinch of watercress, radish sprouts or micro-greens.
Float a perfectly poached Katama oyster atop your chowder. The briny taste gives the chowder's mellow edge focus and the two gentle textures together on your tongue are nothing short of awesome.
Text by Carol Ward; photos by Susie Middleton