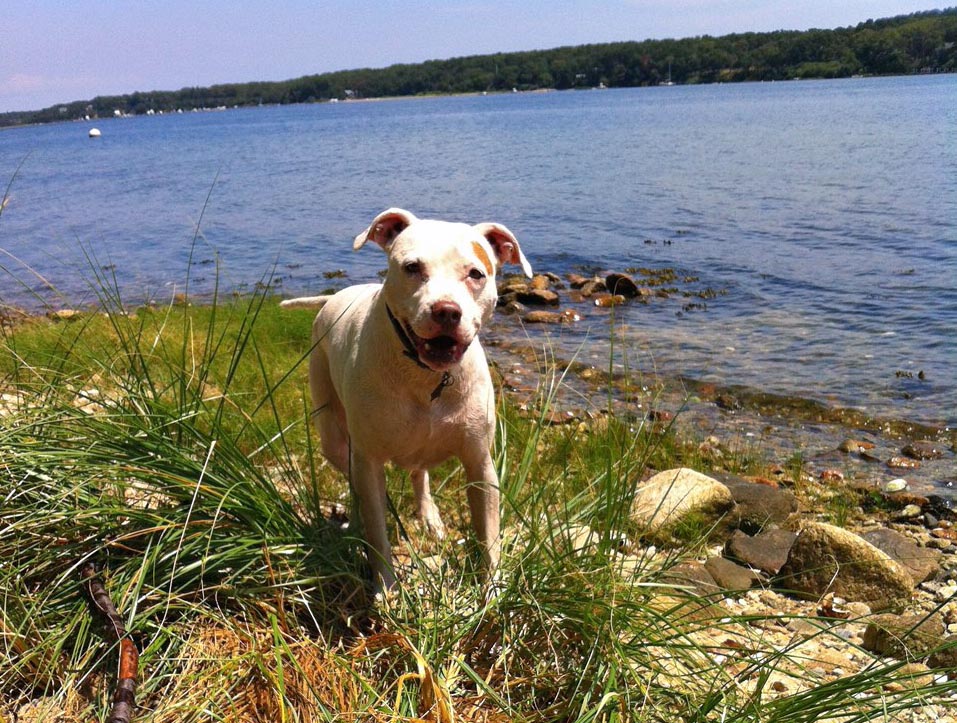 Everyone loves the Island! Even (or possibly especially) our four-legged friends! Travel to Martha's Vineyard with your pet is easy.  The Steamship Authority Ferry, Island Queen (departing Falmouth), MV-bound Hy-Line from Hyannis and the New Bedford/Oak Bluffs Seastreak all accept properly crated or leashed pets on board. Once on the Island, Vineyard Transit Authority buses and Island cabs allow pets, though final say is at the discretion of the driver.
As for accommodations, we'll get you started with the following pet-friendly options on Martha's Vineyard that invite both you and your pet to get away together this summer.
New for 2020, the Winnetu Oceanside Resort on South Beach has designated select accommodations that will allow for a dog up to 100 pounds. The resort also offers a few private home rentals allowing dogs up to 35 pounds. There is a $50 per night fee. Be sure to reserve in advance.
Hob Knob, Edgartown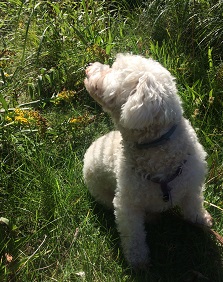 Hob Knob offers your pet its Very Important Pet (V.I.P.) Package experience at $175 which includes a customized Crate Cushion, Nauti Knot chew toy, Red Sailor Stripe Collar, Hob Knob Water Pail and Hob Knob Food Bowl, and a V.I.P. canvas tote bag. Pet friendly rooms are limited. Call the hotel at 508-627-9510 to book.
Two dog friendly king rooms with private exterior entrances welcome dogs under 70 lbs. There is a pet charge of $35 per pet per day. Dog bed, bowl and a welcome toy are provided and dogs are welcome to take in the harbor view from the hotel's sprawling porch.
Mansion House, Vineyard Haven
The Mansion House offers pet friendly rooms with ground floor access at walking distance from the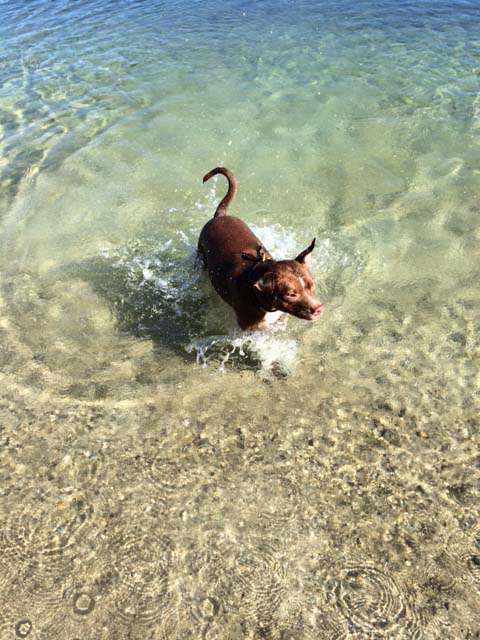 Vineyard Haven ferry terminal, Owen Park and Veteran's Field. Each pet friendly room features two double beds for families and friends and a doggy bed. Pet friendly rooms are limited and cannot be booked online; availability can be confirmed by booking by phone at 1-800-332-4112. More information and rates are available at pet policies and guidelines.
Surfside Motel, Oak Bluffs
People and dog friendly pets are welcome the Surfside Motel. Four-legged guests must conform to the accommodation's rules regarding behavior and a cell phone number must be provided to the front desk when dog is alone in a room. A non-refundable $25 surcharge per night, per pet applies.
To learn more about what outdoor experiences are available for your pet on the Island, we suggest asking the concierge or manager who will be best informed about what local rules govern leash, beach and local hiking trails nearby. Advice on restaurants offering dog friendly outdoor seating can also be requested.