Blue Skies & Flying Horses: Island Time, April 14
April 14, 2022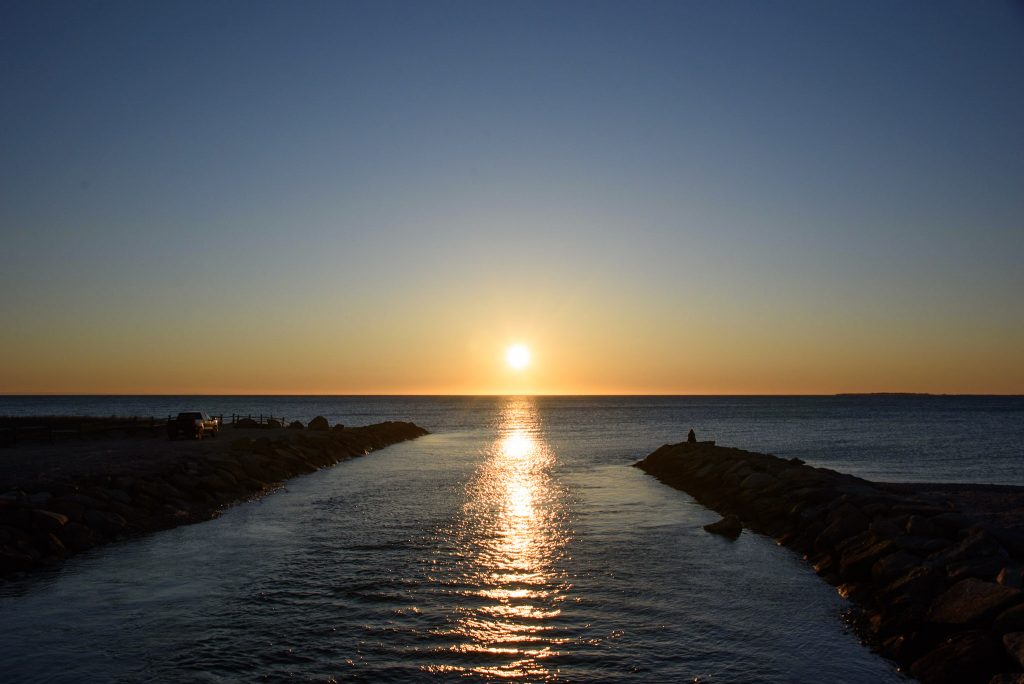 On Saturday, April 16,
The FARM Institute
is holding four separate egg hunts based on age. Kids will search for farm fresh eggs and also have an opportunity to meet the newest animals on the farm. Each category features a golden egg with a special prize. Hunts begin at 9:45 a.m.;
pre-registration required
.
PathwaysARTS celebrates local maritime history with an evening titled
Sea-Faring Stories, Shanties & Ocean-Loving Poetry
. Nat Benjamin, Sam Low and Steve Ewing will read from their books; Mark Lovewell tells stories in prose and song; Anthony Lefeber shares stories of his time at sea; and Robert MacLean will reflect on his attachment to the oceans. Available in-person and by Zoom starting at 7 p.m.
Enjoy a National Theater Live production via the Martha's Vineyard Film Center this Saturday at 1 p.m. Set 12 years before the epic His Dark Materials trilogy,
this gripping adaptation of The Book of Dust
revisits Philip Pullman's fantastical world in which waters are rising and storms are brewing.
On Tuesday, April 19, from 2:00 to 3:30 p.m., take a workshop with Roxanne Kapitan of Garden Wisdom and
learn to plant a fruit tree the permaculture way.
The class will take place in the orchard at the Island Grown Initiative farm at 80 Stoney Hill Road.
From 3 to 4:30 p.m. on Saturday, April 16, join artists Melissa Knowles, Helene Barr, and Philippe Sommer at the West Tisbury Public Library for the
opening reception for the Photo Engagement Project exhibit
, which originated during the pandemic as a way for photographers to stay connected. The exhibit will be up until April 30.
What to cook this weekend?
Photos: Top, Tim Johnson; Middle, Jeanna Shepard.