The View From Here: Island Time, June 10
June 10, 2021
The possibilities for things to do this upcoming week are endless – below we give you some fun ideas. And as always, check
 The Complete Martha's Vineyard Calendar
 for all events and activities happening around the Island.
The late artist Richard Lee's work comes to life on Friday, June 11 at 9 p.m. during a
Night Life in Reverse Video Mapping Presentation
at the Martha's Vineyard Museum in Vineyard Haven. During the show, the front of the museum will transform into a digital canvas on which Lee's characters from his paintings will come to life.
The Martha's Vineyard Rod & Gun Club's annual one-night
Fly Rod Striped Bass Catch & Release Tournament
takes place on Saturday, June 12 from 7 p.m. to 2 a.m. on Sunday, June 13. Teams of up to three people head out in search of fish and, of course, fun. The money raised (registration is $45) helps to support the club's youth activities.
Amity means friendship – and what better way to make friends than by going on a walk or run together! The Amity Island Running Club offers two opportunities during the week for some camaraderie while you get your heart pumping. On
Mondays
, they meet at Bad Martha Farmer's Brewery in Edgartown at 6 p.m. and on
Thursdays
at 5:30 p.m. at Bend-in-the-Road Beach.
It's tick season, again, and Dick Johnson, director of the MV Tick Project, is ready to present his latest research during a virtual talk titled
Ticks on the Vineyard: A Status Update
on Saturday, June 12 at 2 p.m. Learn about the diseases ticks transmit and what you can do to reduce your risk. The talk is free, but registration through the
Aquinnah Public Library
is required.
The
Mariposa Museum
in Oak Bluffs is back for another summer season, this year featuring poetry and paintings by Danny Simmons; paintings by Imo Imeh; puppets by Ashley Bryan; a found object sculpture by Kevin Blythe Sampson, and more. The museum is open Wednesday to Saturday from 10 a.m. to 6 p.m. and Sunday from 11 a.m. to 4 p.m.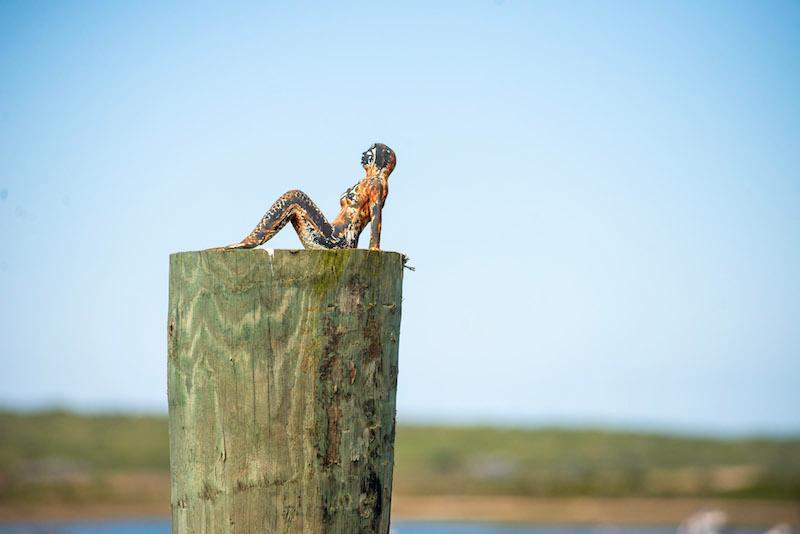 Whew! From 
ransomware
 to the 
return of FOMO
, it's been a big week news-wise. But the most exciting development in my book has been the arrival of feels-like-summer: a gift of glorious summer-ish days, minus the crowds and chaos.
If the warmer weather has you looking for ways to explore the Island outdoors, I give you these options for fun al fresco:
Photos by Ray Ewing