Nice to See You! Island Time, May 27
May 27, 2021
Movies and live music, pop-ups and dinners out – they're all ours this Memorial Day weekend. And we couldn't be more grateful. Everything on the Vineyard seems more alive: the lilacs smell sweeter, hay fields are greener, ice cream cones taller and lobster rolls fatter. (Even
the Flying Horses
, opening this weekend, have new gear!)
Maybe we're imagining some of this, but that won't stop us from smelling every rugosa rose in bloom as we kick off our shoes and dig our toes into the sand on the way to the beach. True the forecast for the weekend is not exactly balmy, but what do we care? We'll carry on – and carry our gratitude into Monday, when we honor the men and women who gave their lives for our country.
We'll see you out and about, and in the meantime check out our suggestions for things to do (below), and remember you can visit the
Complete Martha's Vineyard Calendar
anytime for updated event listings.
Check out two great Island-made products in one pop-up tonight from 4. to 7 p.m. when potter Micah Thanhauser, of Merry Farm Pottery, and sisters Ali and Sarah Flanders, of Salt Rock Chocolate Co., co-host a
Pottery & Chocolate
pop-up at Micah's
studio
in West Tisbury.
Get up early and join your Island community on Saturday, May 29 from 8:30 to 10:30 a.m. to help clean up around Lagoon Pond – and take part in a fun scavenger hunt – during the
Lagoon Pond Beach Cleanup & Scavenger Hunt
, sponsored by the Lagoon Pond Association.
Later that evening, head back down to the Lagoon from 8:45 to 9:15 p.m. with a light in hand to
Light Up the Lagoon
in acknowledgement of the pond's beauty.
Award-winning author and poet Jennifer Smith Turner will give a
book talk and poetry reading
in the Rose Styron Garden, on the Martha's Vineyard Museum campus in Vineyard Haven, on Saturday, May 29 from 2 to 3 p.m. The event is free; bring a blanket or chair to sit on.
This Memorial Day weekend kicks off the first of the in-person
Vineyard Artisans Festivals
after a year-long hiatus. On Saturday, May 29 and Sunday, May 30 from 10 a.m. to 4 p.m. at the Grange Hall in West Tisbury, shop for everything from jewelry and clothing to ceramics and furniture, all made by Island artisans.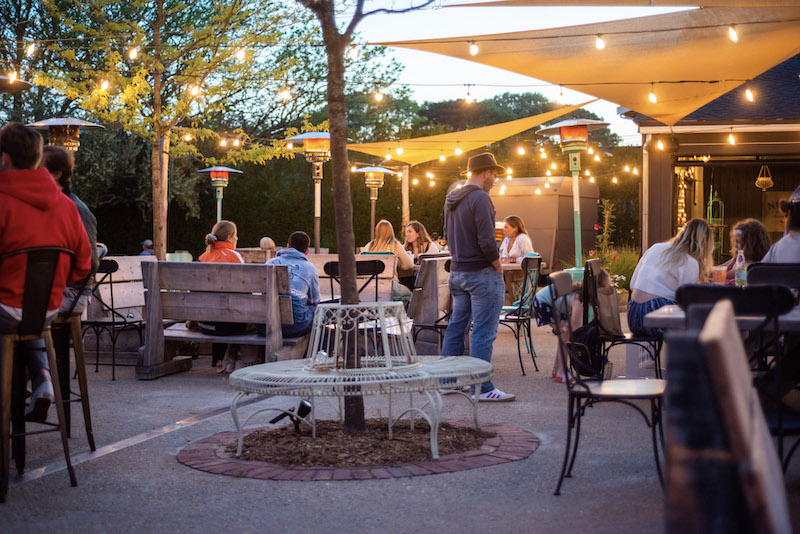 Friends,
It's all happening. Let's start with breaking news, which is of course that the dreaded yellow hump at Five Corners has disappeared. RIP hump. Exactly nobody will miss you or the awkwardness and confusion you added to an already exceptionally awkward and confused traffic situation.
In less awkward and more delicious news, kitchen pop-ups are hitting the big time all over the Island these days.
Fantzye Bagels
is now a permanent Sunday morning fixture at State Road Restaurant (with an extra appearance this weekend at Edgartown's Vintage Wines on Friday evening).
Eat with Austin and Maura's
creatively-themed weekly stints have graduated into a steady gig at the PA Club; check them out this weekend while shopping the 
Memorial Day Art Show
. Even 
Mad Martha's is getting an upgrade
, with plans for new flavors, Island collaborations and more.
Finally, in praise of coming together again, Chilmark poet John Maloney has 
this to say
. 
Go forth and dance in public! Smile outdoors!
Alex
 Photos: Top, Jeanna Shepard; middle, Ray Ewing.